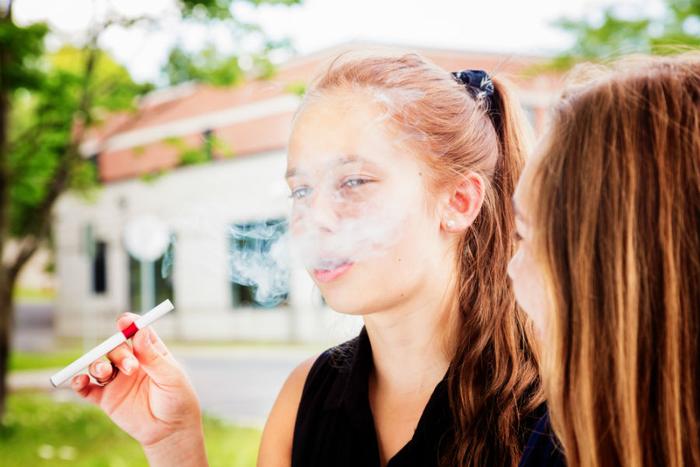 The U.S. Food and Drug Administration (FDA) is reportedly mulling a ban on online sales of e-cigarettes.
During a panel discussion on vaping hosted by Axios earlier this week, Commissioner Scott Gottlieb said the move is "on the table" and is "very clearly something we are now looking at," CNBC reports.
Gottlieb said easy access to vaping products has resulted in an "epidemic" of use among teens. The FDA says it will announce its next steps to combat underage use of e-cigarettes in November, when the agency will reveal data on teen vaping and invite public and corporate feedback.
Trend among youth
"E-cigs have become an almost ubiquitous ‒ and dangerous ‒ trend among teens," Gottlieb said in a statement earlier this month. "The FDA won't tolerate a whole generation of young people becoming addicted to nicotine as a tradeoff for enabling adults to have unfettered access to these same products."
Gottlieb said the FDA is also weighing a ban on flavored e-cigarettes, which he says tend to entice youth.
"One factor we're closely evaluating is the availability of characterizing flavors. We know that the flavors play an important role in driving the youth appeal. And in view of the trends underway, we may take steps to curtail the marketing and selling of flavored products," he said.
In May, the FDA (joined by the FTC) sent 13 warning letters to companies that advertise e-cigarettes in a way that causes them to "resemble kid-friendly food products, such as juice boxes, candy or cookies."
This month, the agency sent more than 1,300 warning letters to retailers who were found to have illegally sold JUUL and other e-cigarette products to minors during "an undercover blitz" of both brick-and-mortar and online stores that occurred over the summer.
"We're in possession of data that shows a disturbingly sharp rise in the number of teens using e-cigarettes in just the last year," Gottlieb said in a statement last week.
"The numbers of kids now using these products is unacceptable," he said. "We can't allow these trends to continue."