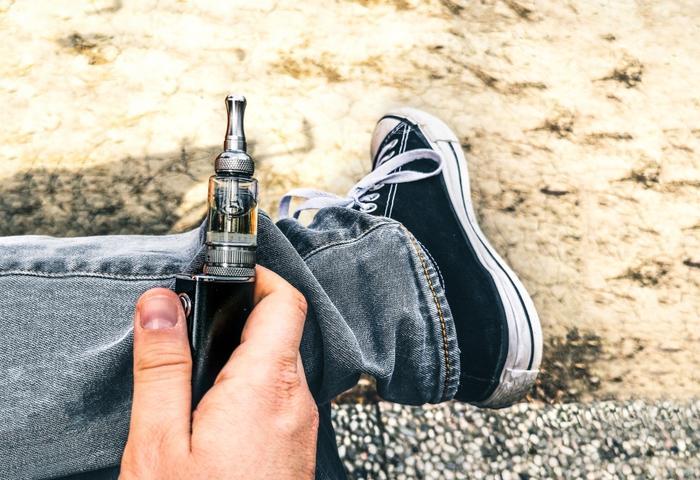 What's the "real cost" of vaping? The Food and Drug Administration (FDA) hopes to make it abundantly clear with a new television ad campaign aimed at the underage use of e-cigarettes.
It's a dramatic expansion of the agency's "The Real Cost" Youth E-Cigarette Prevention Campaign launched in 2018 amid alarming statistics which showed large increases in teens' use of e-cigarettes. Federal data showed e-cigarette use among high school students rose by 77 percent that year.
The initial campaign used hard-hitting advertising on digital and social media sites, as well as posters with e-cigarette prevention messages displayed in high schools across the nation. The new TV ads are intended to drive home public health messages about the risks of e-cigarette use.
Supposed to help smokers quit
E-cigarettes were initially introduced as a substitute for tobacco cigarettes. They produce a vapor from liquid that can be inhaled much like a cigarette. Because the liquid contains nicotine, the product is supposed to give a smoker the pleasures of smoking without using tobacco.
Many public health experts charge e-cigarette marketers of expanding their target beyond smokers who are trying to quit to teens who have never smoked. Former FDA Commissioner Scott Gottlieb, who resigned in April, was a particularly harsh critic of e-cigarette marketers.
"We don't yet fully understand why these products are so popular among youth," Gottlieb said in April 2018. "But it's imperative that we figure it out, and fast."
'Troubling epidemic'
The FDA said the ad campaign has taken on heightened importance in light of what it says is an "emerging science" which suggests that teens who vape are more likely to start smoking cigarettes. The concern is that teens who get hooked on nicotine by using e-cigarettes will eventually graduate to tobacco in order to get a stronger dose.
"The troubling epidemic of youth vaping threatens to erase the years of progress we've made combating tobacco use among kids, and it's imperative that our work to tackle this immensely concerning trend continues to include efforts to educate our nation's youth about the dangers of these products,"  said Acting FDA Commissioner Ned Sharpless.
The new ads feature street magician Julius Dein, a YouTube star with 113 videos and nearly 800,000 subscribers. In the ads, the social media personality takes a young person's e-cigarette  and transforms it into a cigarette in front of their eyes. The illusion is supposed to drive home the idea that teens who vape are more likely to start smoking cigarettes. 
The FDA says the new ads will run on TeenNick, CW, ESPN, and MTV, as well as on music streaming sites, social media networks, and other teen-focused media channels.