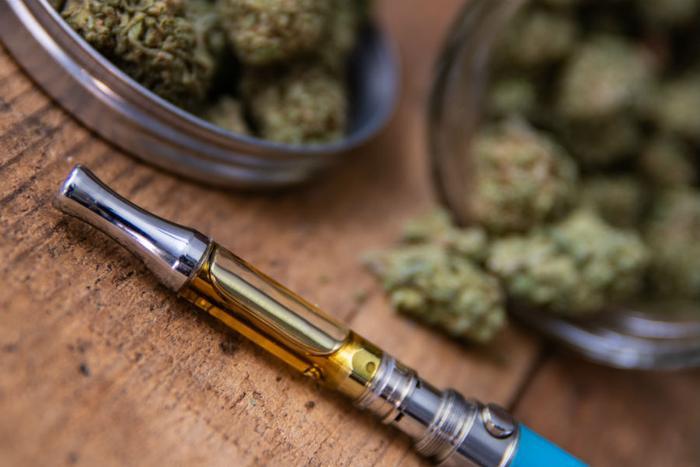 The Food and Drug Administration (FDA) has launched a criminal probe into vaping as the number of lung illnesses and deaths linked to the products continues to climb. 
Health officials say more than 530 people have now been affected by the mysterious vaping-related lung illness, which has claimed eight lives. All patients have reported using either an electronic cigarette or vaping device prior to getting sick. 
The FDA's tobacco director, Mitch Zeller, said the investigation is focused specifically on uncovering the cause of the illnesses by examining the chemical components of the products as it relates to how people use them. Zeller noted that the agency isn't looking to prosecute people for their use of controlled substances through the probe. 
"We are in desperate need of facts," Zeller said. "The focus of their work is to identify what is making people sick, as well as a focus on the supply chain."
Nationwide investigation
Health authorities suspect a chemical present in many varieties of marijuana liquid vaping products may be the underlying cause of some of the lung illnesses. Most patients reported vaping THC before becoming ill. At present, no single vaping product or ingredient has been found to have been involved in all of the cases. 
The FDA's investigation will involve the forensic analysis of more than 150 vaping product samples, according to USA Today. Investigators will look for the presence of nicotine, THC, and other cannabinoids, opioids, cutting agents, additives, pesticides, poisons, toxin and any other substances in the samples.
"We are leaving no stones unturned," Zeller said.
Last week, the Trump administration announced that it's moving toward a federal ban on all non-tobacco flavored e-cigarette products in an effort to address the rising tide of health concerns. New York announced earlier this week that it would implement an emergency ban on the sale of flavored e-cigarettes and other vaping products.