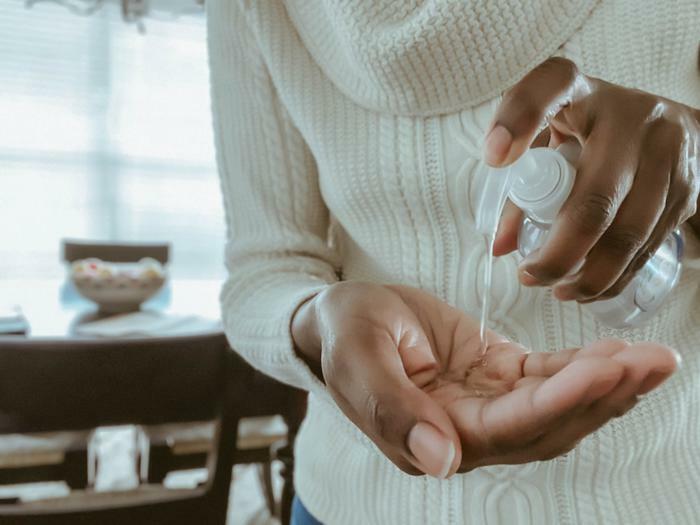 Hand sanitizers are back in the news. The U.S. Food and Drug Administration (FDA) says it has discovered a new batch of sanitizers from Mexico -- on top of the dozens it found earlier in the pandemic -- that have "dangerous levels" of toxic ingredients. 
To protect consumers, the agency has placed all alcohol-based hand sanitizers from Mexico on a countrywide import alert until the agency is able to review the products' safety. 
The FDA says the hand sanitizers that it has identified as toxic list ethanol as an ingredient. However, officials say the products actually include methanol -- aka wood alcohol. While ethanol is used in medical wipes and most commonly in antibacterial hand sanitizer gels, methanol can be toxic when absorbed through the skin or ingested.
Serious consequences
Exposure to methanol can cause a large list of side effects and symptoms, including dermatitis, nausea, vomiting, headache, blurred vision, permanent blindness, seizures, coma, permanent damage to the nervous system, and even death. While anyone using these products on their hands is at risk, the FDA says it's more concerned about young children who accidentally ingest these products.
In fact, the FDA said one of the items -- Soho Fresh Hand Sanitizer -- may be labeled as a hand sanitizer, but it's actually a drug. Officials called out the manufacturer for misbranding and failing to get FDA approval.
"Consumer use of hand sanitizers has increased significantly during the coronavirus pandemic, especially when soap and water are not accessible, and the availability of poor-quality products with dangerous and unacceptable ingredients will not be tolerated," said Judy McMeekin, Pharm.D., FDA Associate Commissioner for Regulatory Affairs. 
"Today's actions are necessary to protect the safe supply of alcohol-based hand sanitizers. We will continue to work with our stakeholders to ensure the availability of safe products and to communicate vital information with the health and safety of U.S. consumers in mind." 
Nearly every hand sanitizer coming from Mexico poses a risk
The FDA says consumers can't be too careful regarding hand sanitizers imported from Mexico. Its analyses of alcohol-based hand sanitizers imported from Mexico between April and December 2020 found that 84 percent of the samples were not in compliance with the regulations. 
The FDA has put together a list of specific manufacturers, distributors, and National Drug Codes related to hand sanitizers to help spread the word about potentially hazardous products.
"If a product on the list...does not identify the manufacturer on the label, consumers can contact the distributor whose name appears on the label to find out who manufactured the product," the FDA advises. The agency added that if the distributor refuses to clarify this information when contacted, consumers should not use that product at all.