---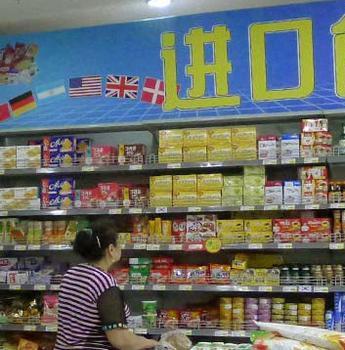 It's been a long time coming, but the U.S. Food and Drug Administration (FDA) is issuing two new rules today aimed at improving the safety of imported food.
That's no small matter, because imported food makes up a growing part of the American diet, currently about 15%. Everything from chocolate to meat to strawberries may be from just about anywhere, as a brief persudal of food recalls will demonstrate.
"We must work toward global solutions to food safety so that whether you serve your family food grown locally or imported you can be confident that it is safe," said FDA Commissioner Margaret A. Hamburg, M.D. "Today's announcement of these two new proposed rules will help to meet the challenges of our complex global food supply system. Our success will depend in large part on partnerships across nations, industries, and business sectors."
The new rules, which are mandated by the Food Safety Modernization Act (FSMA), would require food importers to have a clearly defined responsibility to verify that their suppliers produce food to meet U.S. food safety requirements.
"Adequate assurances"
In general, importers would be required to have a plan for imported food, including identifying hazards associated with each food that are reasonably likely to occur. Importers would be required to conduct activities that provide adequate assurances that these identified hazards are being adequately controlled.
"FSMA provides the FDA with a modern tool kit that shifts the paradigm for imports, as well as domestic foods, from a strategy of reaction to one of systematic prevention," said Michael R. Taylor, deputy commissioner for foods and veterinary medicine. "Rather than relying primarily on FDA investigators at the ports to detect and respond to food safety problems, importers would, for the first time, be held accountable for verifying, in a manner transparent to the FDA, that the food they import is safe."
FSMA also calls for a program for the Accreditation of Third-Party Auditors for imported food. Under this proposed rule, the FDA would recognize accreditation bodies based on certain criteria such as competency and impartiality.
The accreditation bodies, which could be foreign government agencies or private companies, would in turn accredit third-party auditors to audit and issue certifications for foreign food facilities and food, under certain circumstances.
The FSVP proposed rule and the third-party accreditation proposed rule are available for public comment for the next 120 days.
---