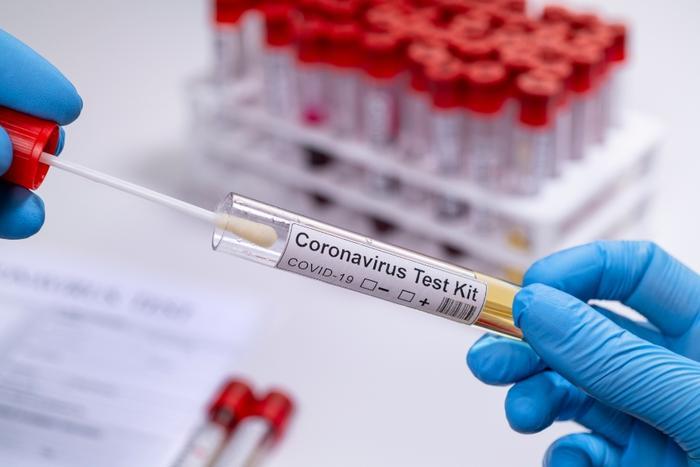 On Saturday, the U.S. Food and Drug Administration (FDA) granted "emergency use authorization" to a new coronavirus testing kit that allows people to mail in nasal samples that they collect themselves. 
The test is manufactured by Everlywell, and it's one of three that have now received emergency use authorization from the FDA during the public health crisis. 
Health officials are pushing to increase the number of at-home testing kits in an effort to reduce the risk of a potentially COVID-19 positive individual going to a medical facility and spreading the virus to others.  
"The authorization of a COVID-19 at-home collection kit that can be used with multiple tests at multiple labs not only provides increased patient access to tests, but also protects others from potential exposure," Dr. Jeffrey Shuren, director of the FDA's Center for Devices and Radiological Health said in a statement. 
"Today's action is also another great example of public-private partnerships in which data from a privately funded study was used by industry to support an EUA request, saving precious time as we continue our fight against this pandemic."  
How it works 
The FDA said Everywell's kit is authorized for home use by people who have been screened using an online questionnaire that is reviewed by a health care provider. The purpose of the online survey is to confirm that the individual requesting a kit is showing symptoms or has been exposed to someone with symptoms of COVID-19. 
After self-collecting a nasal sample, the person using the kit then places it in a saline solution and sends it in for review by health care providers in a certified lab. Between taking the online survey and getting results, the process takes between three to five days. Everywell says kits will be available in late May and cost $135. 
The FDA has issued emergency use authorization to two other at-home diagnostic tests recently. One permits testing of a saliva sample collected by the patient at home, and the other also requires self-collecting a nasal sample.