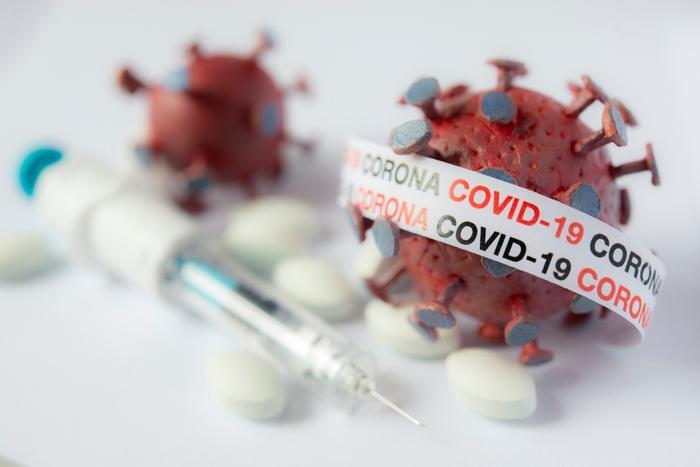 After two clinical trials, the Food and Drug Administration (FDA) has granted emergency approval to the experimental antiviral drug remdesivir as a treatment for the coronavirus (COVID-19).
Gilead Sciences, the company that makes it, says it will donate its entire inventory of remdesivir to the U.S. government for distribution to health care providers treating COVID-19 patients.
Stanford University began recruiting participants for the two trials in early March as the virus began showing up at U.S. hospitals. 
Both trials took place at dozens of sites. One trial was a randomized, placebo-controlled study by the National Institutes of Health (NIH), considered the gold standard of testing. The other, which had no placebo component, was conducted by Gilead Sciences. Both yielded positive results.
"These two rigorously done trials provide really the first evidence of the efficacy of any therapeutic for this disease," said Lloyd Minor, dean of the Stanford School of Medicine. "I think this is very encouraging in terms of the future."
Speeding up recovery times
Despite the encouragement, researchers said the drug can't be considered a silver bullet, at least not yet. Dr. Neera Ahuja, the principal investigator on the NIH trial and head of the division of hospital medicine, said it's not known if remdesivir will turn out to be the best treatment. Currently, she says there are other limitations.
"It's an IV drug at this time and can't be given outside the hospital," Ajuja said. "We still need to look for the most effective drug."
On April 29, Gilead Sciences reported that a five-day treatment course with remdesivir was potentially as effective as 10-days of treatment in its trial of severely ill patients. Before the end of the day, NIH reported that its early data from its own remdesivir trial showed the drug helps to speed up recovery time in severely ill patients.
"Data shows it has a clear-cut positive effect in diminishing the time to recovery," said Dr. Anthony Fauci, director of the National Institute of Allergy and Infectious Diseases (NIAD) and a key health advisor to President Trump. "What this has proven is that a drug can block this virus." 
Final results of the NIH trial are not expected until later this month, but Fauci said the preliminary results were published so the drug could be given to patients in the study who received the placebo.
Donating entire supply to the government
Gilead Sciences chairman and CEO Daniel O'Day, appearing on CBS Face The Nation on Sunday, said the company is donating its entire supply of remdesivir to the U.S. government to be distributed as needed. 
"We want to make sure nothing gets in the way of this getting to patients," said O'Day.
The company says 140,000-plus prescriptions will be available by the end of May, with 1 million available by the end of this year.