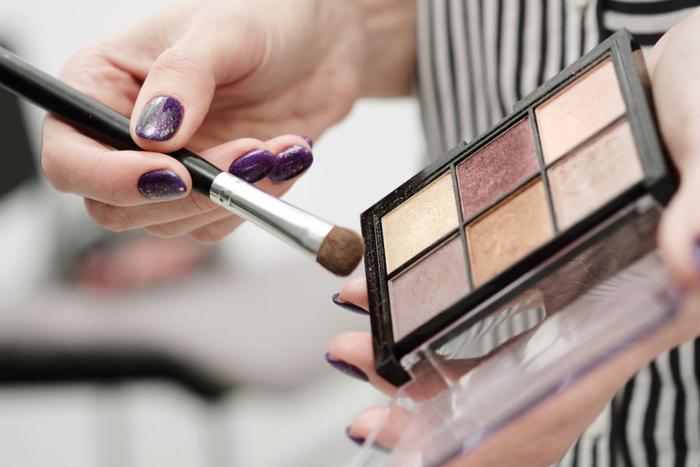 The FDA is warning consumers that several cosmetic products marketed to teens have been found to contain traces of asbestos, a known carcinogen.
The agency has issued a safety alert and recall of the following two products: Claire's JoJo Siwa Makeup Set (SKU #888711136337, Batch/Lot No. S180109) and Beauty Plus Global Effects Palette 2 (Batch No. S1603002/PD-C1179). Both products are made with talc.
"Consumers who have these batches/Lots of Beauty Plus or Claire's products should stop using them," the agency said.
The Environmental Working Group (EWG) notes that the FDA's latest safety alert is the third to be released in less than two years following the discovery of asbestos in kids' cosmetics.
Just a few months ago, the FDA's tests found asbestos in the following products:
Claire's Eye Shadows – Batch No/Lot No: 08/17;

Claire's Compact Powder – Batch No/Lot No: 07/15;

Claire's Contour Palette – Batch No/Lot No: 04/17.
Stopping asbestos contamination
To fix the persistent problem, a bipartisan group of legislators are pushing a cosmetics reform proposal. The legislation would, in part, give the FDA the authority to ensure that products do not contain dangerous ingredients like asbestos.
Currently, cosmetic companies aren't required to share safety information with the FDA.
"Cosmetic products and ingredients, with the exception of color additives, do not have to undergo FDA review or approval before they go on the market," the FDA says on its website. "FDA monitors for potential safety problems with cosmetic products on the market and takes action when needed to protect public health. Before we can take such action against a cosmetic, we need sound scientific data to show that it is harmful under its intended use,"
A separate bill recently introduced by Rep. Debbie Dingell (D-Mich.) would require warning labels on cosmetic products that contain asbestos and are marketed to children.
"Whether you are a construction worker or teenager, inhaling even the smallest amount of asbestos can cause cancer later in life," Scott Faber, EWG's senior vice president for government affairs, said in a statement. "Congress should act swiftly to ensure that cosmetics are free from dangerous chemicals and contaminants."