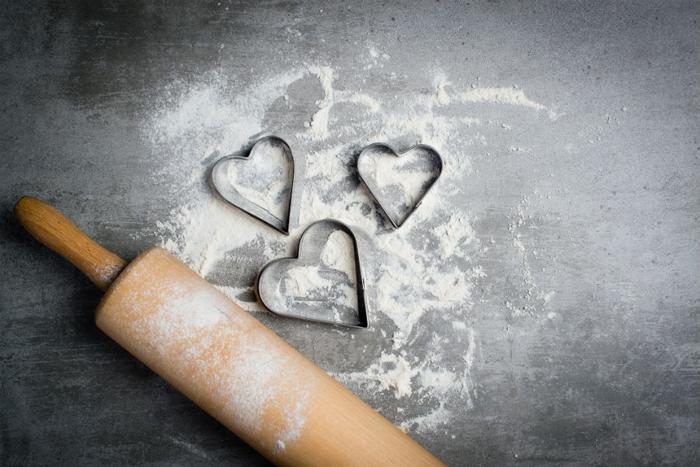 Massachusetts-based Nashoba Brook Bakery was issued a public warning by the Food and Drug Administration last week, citing a litany of violations that co-owner John Gates says don't necessarily protect consumers.
"The federal government starts to pay attention to businesses when they sell more than five million dollars a year and have more than 50 employees," says Gates. At 75 employees, approximately $5 million in sales, and New England Whole Foods stores among its clientele, his twenty year-old bakery is somewhat new to this bracket. 
Gates is quick to point out the value in being a stickler for details when it comes to food safety. "You want that out of a health inspector," he says. Still, there are a few points he's asking the FDA to reconsider, such as an admonishment for listing "love" as an ingredient in Nashoba's granola, and a long list of "insanitary conditions." 
The kerfuffle (and subsequent unwanted media attention characterizing the bakery as a new age filth-fest) demonstrates the challenges that small- to mid-size food companies can face as they expand their operations and get placed in large grocery store chains. 
Ultimately, what got Nashoba Bakery the public lashing rather than a private rebuke from the FDA was the bakery's failure to respond to an initial FDA warning detailing the same problems. Gates admits he dropped the ball on a timely response.
Separating allergens and cross-contamination warnings
Nashoba specializes in slow-rise sourdough bread, and other top-sellers are a harvest bread made with pecans and a bread that contains pepper jack cheese, both of which require careful separation due to their nut and dairy allergens.
Large corporations can afford to build a separate production line for breads that contain allergens, but the Nashoba Bakery has just one production line and doesn't plan to add a second anytime soon. 
To prevent any allergic reactions, bakery workers carefully clean equipment between batches and place a familiar warning label on its products,"Made in a facility that also produces tree nuts, egg, and dairy." 
Despite these measures, the FDA says that Nashoba Bakery placed that warning in the wrong spot of its wrapper. "Literally, it's placed too close to the ingredients list," Gates tells ConsumerAffairs.
Why the allergen cross-contamination warning cannot be placed too close to the ingredients list is where things get complicated. 
Food producers are actually not required to warn consumers about allergens used in the same facility. The cross-contamination warning is thus deemed  "intervening material" by the FDA, and under the agency's rules, this intervening material cannot be placed in the middle of any "required labeling," such as an ingredients list.
At the same time, the FDA also chastised Nashoba for "remnants of Pepper Jack dough" that were left behind in the bakery's mixing bowl, potentially exposing dairy-allergic consumers to cross-contamination. Such a finding is exactly why Gates argues that cross-contamination warnings should be required. 
"The question I have is, what's the most effective way to protect the consumer?" he asks.  "I wish the FDA would say, 'I want you to put a warning on your bread." 
Debris and pests
Elsewhere, the FDA noted the bakery ceiling was "stained" and "discolored," and found presence of "debris" and residue on vents, bread peels, and other equipment. 
Gates says that the debris the FDA complained about was merely flour dust.
More troubling are the FDA's findings of a 1 inch long crawling insect "underneath exposed ready-to-eat foods in the pastry area," as well as five flies in areas "near or on food." Gates downplays the FDA's concerns on this front, noting that they didn't uncover a large infestation.
"My biggest fear is that there are people now taking the story as we are running a dirty facility," he says. The bakery subsequently sent ConsumerAffairs a copy of their contract with a professional cleaning company, indicating that Nashoba pays a cleaning service $8,000 a month to scrub the bakery every day.
He says he plans to fix and address the problems that the FDA caught but will request the chance to keep "Love" on the ingredients list. If the agency rejects the request, he'll move on. "We're going to continue to put passion, care, attention in everything we do, whether it says 'love' on the label or not."