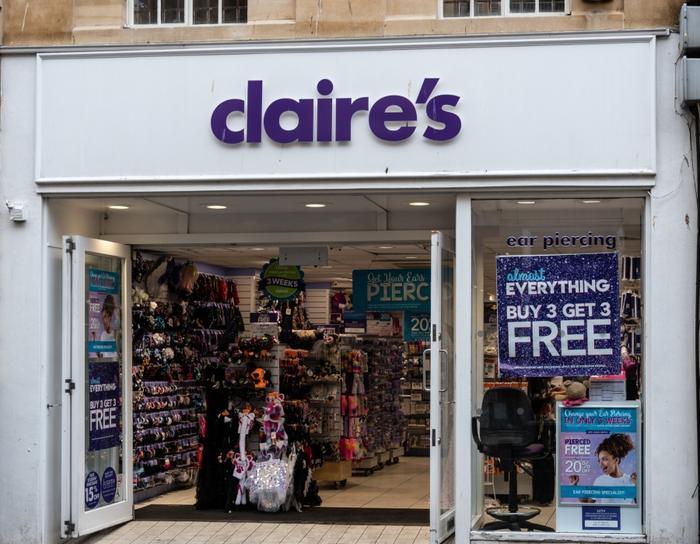 Food and Drug Administration (FDA) researchers say they have confirmed the presence of asbestos in certain cosmetics products marketed by Claire's and Justice.
The agency released independent test results and issued a safety alert warning consumers not to use certain cosmetics sold by Claire's. While acknowledging existing limits on its authority to regulate cosmetics, the FDA said it is taking news steps to "better ensure the safety" of these products.
At the end of 2017, Claire's withdrew more than a dozen products from its shelves after a TV news report suggested they contained asbestos, a known carcinogen. A Providence, R.I. TV station interviewed a woman who said she discovered her daughter's makeup from Claire's contained asbestos.
The mother, who works as a law clerk in a firm that specializes in asbestos litigation, decided to send off her six year-old's makeup kit to be tested. She said the results came back, showing the product contained asbestos.
Routine monitoring
Months later, Claire's filed for Chapter 11 bankruptcy protection, a move said to be unrelated to the discovery of asbestos in some of its products.
"As part of our work to protect consumers from unsafe cosmetics on the market, the FDA routinely monitors the market for cosmetic products that may pose a public health risk," FDA Commissioner Scott Gottlieb said in a statement. "This is how the FDA, in 2017, first became aware of reports of asbestos contamination in certain cosmetic products sold by Claire's and Justice retailers."
Justice voluntarily recalled its Just Shine Shimmer Powder and seven additional cosmetic products in September 2017. Those additional products included Just Shine Bronzer Brush, Makeup Palette Pinks, Blues and Glitter Cream, and Eye Shadow Palette Cool, Pinks, Eye Shadow and Glitter Cream.
In December of that year, Claire's removed its Ultimate Mega Make Up Set, Metallic Hot Pink Glitter 48-Piece Makeup Set, Bedazzled Rainbow Heart Makeup Set, Rainbow Bedazzled Star Make Up Set, Rainbow Glitter Heart Shaped Makeup Set, Mint Glitter Make Up Set, Rainbow Bedazzled Rectangle Make Up Set, and Pink Glitter Palette with Eyeshadow & Lip Gloss.
Company responds
The FDA said its tests confirmed the presence of asbestos in three product samples collected from Claire's and one from Justice, a finding disputed by Claire's. The retailer said it is disappointed at the agency's action, contending the FDA test results contain "significant errors."
Nonetheless, the FDA has issued a safety alert warning consumers to not use three of Claire's products: Claire's Eye Shadows – Batch No/Lot No: 08/17; Claire's Compact Powder – Batch No/Lot No: 07/15; and, Claire's Contour Palette – Batch No/Lot No: 04/17 because they tested positive for asbestos.