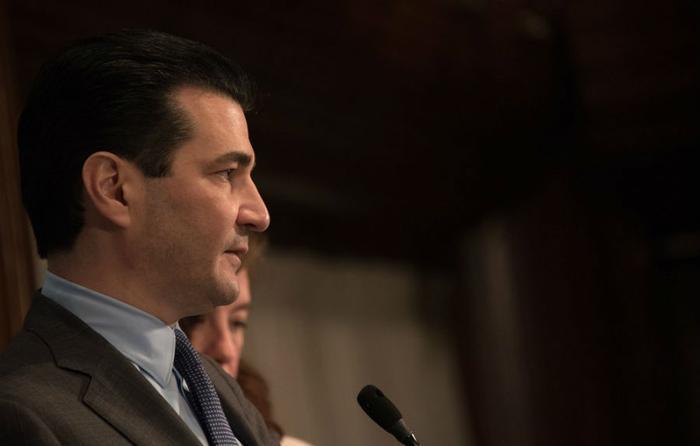 Food and Drug Administration Commissioner Scott Gottlieb has reportedly questioned whether or not Juul and Marlboro-maker Altria are truly committed to combating the rise in teen vaping. Gottlieb has asked to talk with the CEOs of these companies about "public statements that seem inconsistent" with the vows they made last year to curb youth use of e-cigarettes.
Gottlieb once again threatened to remove e-cigarettes from the market entirely if youth use continues to rise.
The FDA has previously called the alarming surge in teen vaping an "epidemic." From 2017 to 2018, there was a 78 percent increase in current e-cigarette use among high school students and a 48 percent increase among middle school students, according to the 2018 National Youth Tobacco Survey.
"If youth use goes up 40 percent or 50 percent this year, we're going to be having a very different discussion come this summer or fall," Gottlieb said in an interview with Bloomberg.
Accused of backing off plan
In September, Gottlieb ordered the five largest e-cigarette manufacturers to submit their proposed plans for reducing use of e-cigarettes among minors.
Altria, Juul Labs, and other e-cigarette makers have all maintained that they fully support efforts to reduce youth access to e-cigarettes. In November, Juul said that it would halt sales of many of its flavored e-cig pods in retail stores, as fruity flavors have been shown to appeal to underage users.
Not long after these promises were made, Juul announced that it made a $12.8 billion deal with Altria, the parent company of Philip Morris USA and makers of Marlboro cigarettes. Altria said it planned to use its distribution experience to get Juul into more stores.
Questioning commitments
In an interview with CNBC on Thursday, Gottlieb stated that he's "concerned."
"Did something change? Do they have new data? Do they have a new understanding? Because they just made a very big commitment to support the expansion of pod-based products, which they said contributes to the youth epidemic."
Altria said it still shares Gottlieb's belief that "underage vaping has to be addressed" and that it's still "committed to being part of the solution."
"We look forward to meeting with the commissioner," Altria spokesman Steve Callahan told CNBC.
In December, Gottlieb expressed similar concerns over the lack of action from e-cig makers to curb teen use of their products. Gottlieb said he would be contacting e-cigarette makers "to meet to discuss commitments they made last month, and why some are changing course."
"There's no reason manufacturers must wait for [FDA] to more forcefully address the epidemic. Yet some already appear to back away from commitments made to FDA and the public," Gottlieb tweeted.