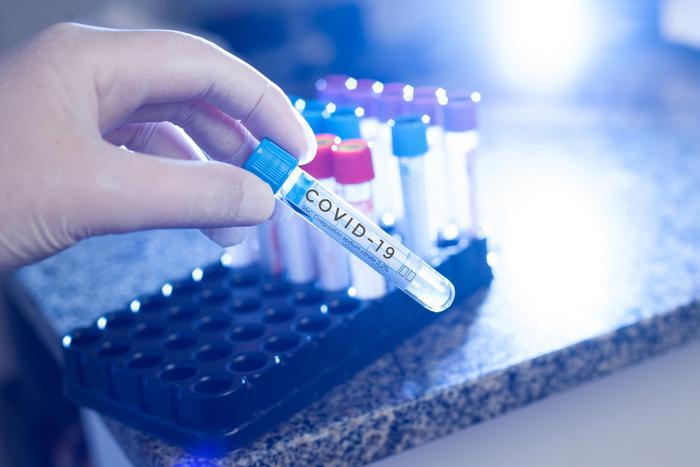 The U.S. Food and Drug Administration (FDA) has granted LabCorp emergency use authorization to test people with no apparent symptoms of COVID-19. 
Previously, individuals had to have symptoms of the virus or meet other criteria, such as having been in contact with someone who recently tested positive, in order to get a coronavirus test. 
In a statement on Friday, the FDA said it cleared LabCorp's COVID-19 RT-PCR Test to be used in two new ways after LabCorp provided scientific data "showing the test's ability to detect SARS-CoV-2 in a general, asymptomatic population." 
The test can now be used on asymptomatic individuals and for pooled sample testing. It requires a prescription. 
Increasing testing
FDA Commissioner Dr. Stephen Hahn said expanding the test's use to include pooled testing will help conserve testing supplies and allow more tests to be evaluated faster. 
"By authorizing another test for use with pooled samples, we also further help increase the possibility that patients may be able to receive results sooner, while also conserving vital testing supplies, which are under increased demand during the pandemic," Hahn said in a statement.
The FDA said the test could possibly lead to the development of screening programs to facilitate the reopening of workplaces and schools. 
"Continuing to facilitate increased access to accurate and reliable tests for all Americans is critically important, and the FDA continues to work around the clock with test developers to support this goal," Hahn said. 
Asymptomatic cases pose risk
As researchers continue to study the novel coronavirus in search of treatments, studies have uncovered certain similarities between COVID-19 cases that produce symptoms and those that don't. 
Researchers from the Broad Institute of MIT and Harvard University published a study on Monday that found a similar amount of the virus in the bodies of people with symptoms of COVID-19 and those without. 
"In a large cohort of individuals screened for SARS-CoV-2 by qRT-PCR, we found strikingly similar distributions of viral load in patients with or without symptoms at the time of testing during the local peak of the epidemic; as the epidemic waned, individuals without symptoms at the time of testing had lower viral loads," the researchers said. 
"Because the distributions of viral loads in infected individuals irrespective of symptomatology are very similar, existing testing modalities that have been validated for detection of SARS-CoV-2 RNA in symptomatic patients should perform similarly in individuals without symptoms at the time of testing," the study authors concluded.