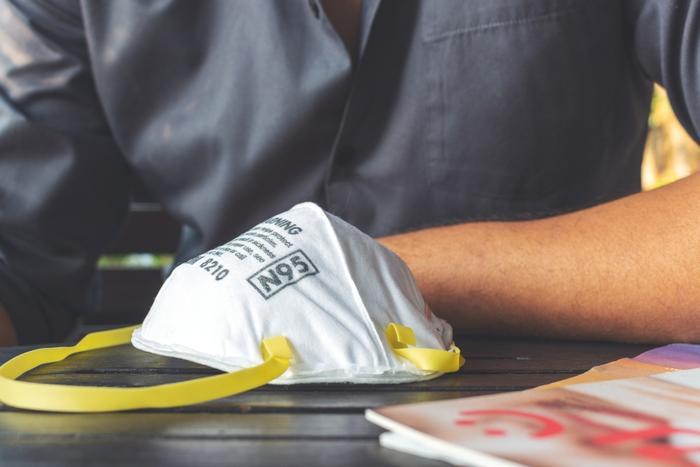 In the midst of a severe shortage of N95 respirators, the U.S. Food and Drug Administration (FDA) has issued an emergency use authorization (EUA) for a decontamination process that could re-sterilize millions of used masks per day. 
The agency said the EUA was issued to the Advanced Sterilization Products (ASP) for the STERRAD Sterilization Cycles, which uses vaporized hydrogen peroxide gas plasma sterilization. The process could put as many as four million single-use N95 respirators back into use by health care workers each day. 
"Our nation's health care workers are among the many heroes of this pandemic and we need to do everything we can to increase the availability of the critical medical devices they need, like N95 respirators," FDA Commissioner Stephen M. Hahn, M.D. said in a statement. 
"FDA staff continue to work around the clock, across government and with the private sector to find solutions. This authorization will help provide access to millions of respirators so our health care workers on the front lines can be better protected and provide the best care to patients with COVID-19."
Decontaminating masks
The agency had previously issued authorization of the use of Battelle's vaporized hydrogen peroxide process, which involves gassing the filters for two and a half hours to destroy bacteria, viruses, and other contaminants, including the novel coronavirus SARS-CoV-2.
The process cleared for use most recently also utilizes hydrogen peroxide vapor.
"Hydrogen peroxide vapor is generated by injecting aqueous hydrogen peroxide solution into the vaporizer subassembly where the solution is then concentrated and vaporized at relatively low temperatures through a process that utilizes a combination of heating and sub-ambient pressures," the FDA said.
The latest clearance is expected to pave the way for the authorization of even more processes that will lead to masks being rendered effective again following use by those in the health care workforce.