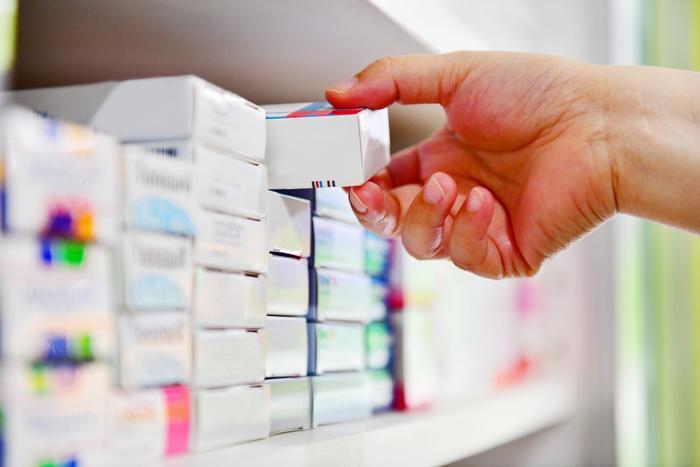 The Food and Drug Administration (FDA) has approved three prescription drugs for over-the-counter (OTC) purchase by using a process that the agency calls prescription (Rx)-to-OTC switch.
It's not an uncommon occurrence -- after all, the nicotine patch once required a doctor's prescription but is now sold OTC. Lately, however, the FDA seems to have changed the process by which prescription medications become available without approval from a health professional.
The latest drugs to go OTC include Voltaren Arthritis Pain, Pataday Twice Daily Relief, and Pataday Once Daily Relief. The first drug provides temporary relief for arthritis pain while the last two are intended for temporary relief of itchy and red eyes due to pollen, ragweed, grass, animal hair or dander.
"As a result of the Rx-to-OTC switch process, many products sold over-the-counter today use ingredients or dosage strengths that were available only by prescription 30 years ago," said Dr. Karen Mahoney, acting deputy director of the Office of Nonprescription Drugs in the FDA's Center for Drug Evaluation and Research.
She says the agency takes the action to improve public health by increasing the types of drugs consumers can access and use that would otherwise only be available by prescription. 
"This includes providing the millions of people that suffer with joint pain from arthritis daily over-the-counter access to another non-opioid treatment option," Mahoney said.
New OTC treatments
Voltaren Arthritis Pain is a GlaxoSmithKline topical gel product that is rubbed into the skin in an area of joint pain. It's typically used for the temporary relief of arthritis pain in the hand, wrist, elbow, foot, ankle or knee in adults. It's the first and only prescription-strength, nonsteroidal anti-inflammatory (NSAID) topical gel for arthritis pain to get OTC approval in the United States.
"Osteoarthritis treatment guidelines from several international and United States medical societies, including the 2019 American College of Rheumatology (ACR) endorse the early use of topical NSAIDs for treating arthritis pain of the knee and hand," said Dr. Roy Altman, Professor of Medicine in Rheumatology at UCLA. "In contrast to prior guidelines, the recommendations are inclusive of all age groups, not just the elderly."
Pataday Twice Daily Relief and Pataday Once Daily Relief are produced by Alcon. They are eyedrop products that provide relief from itchy eyes associated with allergies. According to Alcon, 65 million Americans suffer from allergy-induced eye conditions.