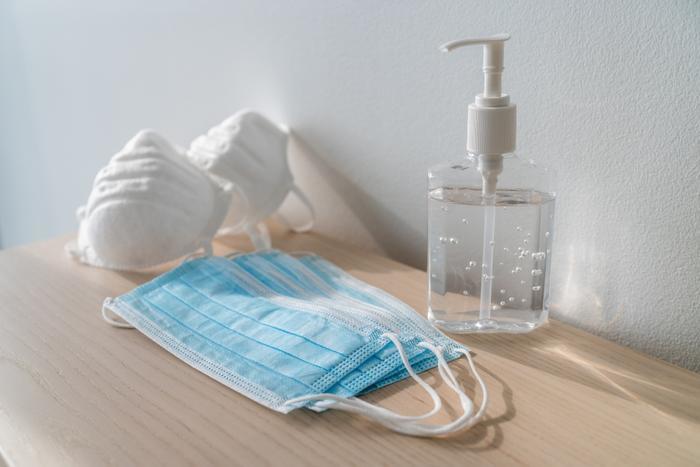 In the early days of the spread of the coronavirus (COVID-19), hand sanitizer was as hard to find in stores as toilet paper.
This week, the Food and Drug Administration (FDA) took steps to address the hand sanitizer shortage. It has encouraged more than 1,500 additional manufacturers to register with the agency to produce the alcohol-based product that can be used to clean hands while on the go. 
While encouraging more companies to make hand sanitizer, the FDA says it's remaining on the lookout for products that don't meet standards or are being marketed with unsubstantiated claims.
"We appreciate industry's willingness to help supply alcohol-based hand sanitizer to the market to meet the increasing demand for these products and are grateful for their efforts," said FDA Commissioner Dr. Stephen M. Hahn. "With this increased supply comes our continued mission to ensure safety of these products."
Can't have a pleasant smell or taste
In particular, the FDA requires that hand sanitizers have an odor and taste that makes them unpalatable to people. The agency said it is especially concerned that young children might ingest the product if it had a pleasant smell or taste.
To discourage this, the FDA said it has mandated the use of denatured alcohol for these products. Adding these denaturants to the alcohol renders the product more bitter and less appealing to ingest, particularly for young children, the agency said.
To meet government safety standards, the FDA says hand sanitizers must add denaturants, even though it might add to the cost of producing the products.
Some distilleries got warnings from the FDA
In recent weeks, a number of distilleries that normally turn out spirits have switched over to producing hand sanitizer. In Cincinnati, five area distilleries have switched over to making hand sanitizer and donating the products to frontline workers and food banks.
The first distilleries to take on the job of making hand sanitizer received strict guidance from the FDA on how to proceed and were warned that they could face criminal prosecution if that failed to denature the alcohol.
"While the agency understands the economic and business reasons behind foregoing this step in the manufacturing process, such an approach undermines the agency's mission of helping to ensure the safety of FDA-regulated products for consumer use, which is the FDA's top priority," the agency said in an update.
"This approach is consistent with the FDA's policies prior to the COVID-19 pandemic on including denatured alcohol in hand sanitizer and is even more important now as more consumers rely on its use as a mitigation tool against the deadly virus."
According to the Centers for Disease Control and Prevention (CDC), commercial hand sanitizers must contain 60 percent alcohol to be effective. Health experts say washing hands, however, is still the best way to kill or remove germs.