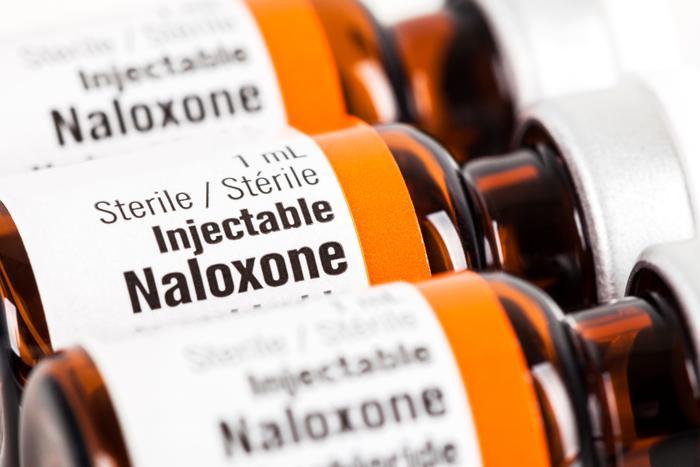 Although the COVID-19 pandemic is continuing to rage on, health officials are still taking time to address other areas of concern in public health. That includes addressing the opioid epidemic. 
On Thursday, the U.S. Food and Drug Administration (FDA) announced a new rule that will require opioid manufacturers to include a recommendation on opioid labels that prompts consumers to talk with their doctor about naloxone when renewing or beginning a new treatment. Agency officials say the new labels will give consumers more information about the opioid overdose medicine.
"Today's action can help further raise awareness about this potentially life-saving treatment for individuals that may be at greater risk of an overdose and those in the community most likely to observe an overdose," said FDA Commissioner Dr. Stephen M. Hahn.
Stopping overdoses
This isn't the first time that federal officials have attempted to bring awareness to naloxone. Back in 2018, the Surgeon General noted that all consumers should carry the medicine so that they can be in a position to save a life. 
"Each day, we lose 115 Americans to an opioid overdose -- that's one person every 12.5 minutes," Surgeon General Dr. Jerome M. Adams said at the time. "It is time to make sure more people have access to this lifesaving medication, because 77 percent of opioid overdose deaths occur outside of a medical setting and more than half occur at home."
Dr. Hahn echoed this sentiment in the FDA's recent announcement, saying that putting the medication in the hands of those who need it is a top priority.
"We will use all available tools to address this crisis, and we know efforts to increase access to naloxone have the potential to put an important medicine for combatting opioid overdose and death in the hands of those who need it most -- those at increased risk of opioid overdose and their friends and family," he said.