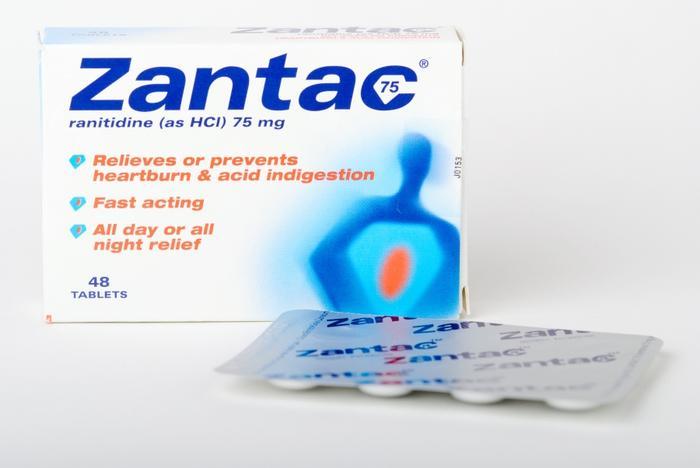 The U.S. Food and Drug Administration (FDA) has requested that all ranitidine products, commonly known as Zantac, be pulled from store shelves immediately. 
The agency, which launched an investigation into the over-the-counter heartburn medication in 2019, said on Wednesday that it found a contaminant called N-nitrosodimethylamine, or NDMA, at levels which increase over time. 
NDMA is classified as a probable human carcinogen. The agency expressed concern that improper storage of ranitidine products -- which are intended to help reduce stomach acid -- could potentially harm consumers.  
"We didn't observe unacceptable levels of NDMA in many of the samples that we tested," Dr. Janet Woodcock, director of the FDA's Center for Drug Evaluation and Research, said a statement. "However, since we don't know how or for how long the product might have been stored, we decided that it should not be available to consumers and patients unless its quality can be assured." 
Consumers advised to stop taking ranitidine products
In its announcement, the FDA said it is sending letters to all manufacturers of ranitidine requesting that they remove products from the market as soon as possible. 
In light of its discovery, the agency is advising consumers to stop taking ranitidine tablets or liquid medications. Consumers who have the drugs in their possession should not bring them to a "drug take-back location" because of the COVID-19 crisis. Instead, the FDA recommends following disposal instructions in the medication guide or following its own guidance on safely disposing of unused medicines. 
The agency's decision to have the products pulled from the market comes roughly seven months after CVS, Walgreens, and Walmart announced that they would halt sales of Zantac and other over-the-counter ranitidine medications following the FDA's determination that the products may contain a low level of NDMA. CVS said at the time that it would withdraw the products "out of an abundance of caution"
The FDA said it will continue its efforts to "ensure impurities in other drugs do not exceed acceptable limits so that patients can continue taking medicines without concern."