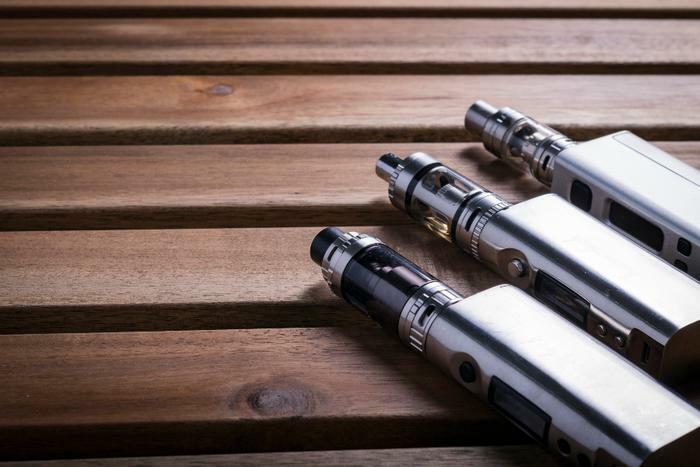 The U.S. Food and Drug Administration (FDA) has issued marketing denial orders to block the sale and distribution of 55,000 e-cigarette products. The action marks the first time the agency has ever used that authority.
The FDA said the products, from three different companies, lacked evidence that they could help adults quit smoking but would not be appealing to young people. The products are produced by JD Nova Group LLC, Great American Vapes, and Vapor Salon. 
The FDA said the products are not tobacco flavored -- which young people don't seem to like -- but include youth-appealing flavors like Apple Crumble, Dr. Cola, and Cinnamon Toast Cereal.
"We know that flavored tobacco products are very appealing to young people, therefore assessing the impact of potential or actual youth use is a critical factor in our decision-making about which products may be marketed," said Acting FDA Commissioner Dr. Janet Woodcock.
Products already for sale must be removed
The FDA said the products not yet on the market will be blocked from distribution, and those already available to consumers must be withdrawn. If they aren't, the companies could face enforcement action.
E-cigarettes are electronic devices that use a battery to create vapor from a nicotine-containing liquid, which is then inhaled like cigarette smoke. It was introduced more than a decade ago as a tool to help smokers quit. However, millions of teenage non-smokers began using them, causing alarm among health officials.
Health experts at Johns Hopkins University say "vaping" is generally less harmful than smoking cigarettes, but they note that it carries its own health risks. Research suggests that it can be harmful to the heart and lungs and can create an addiction to nicotine.
Sales are up 300%
The Centers for Disease Control and Prevention (CDC) estimates that e-cigarette sales in the U.S. rose by nearly 300% between November 2016 and August 2019. Many of these devices ended up being used by kids in high school and middle school.
Mitch Zeller, director of the FDA's Center for Tobacco Products, says flavored e-cigarettes are extremely popular among young people, and companies that make and sell these products must demonstrate that their benefits to adult smokers outweigh their risk to young people.
"The burden is on the applicant to provide evidence to demonstrate that the marketing of their product meets the statutory standard of 'appropriate for the protection of the public health," he said. "If this evidence is lacking or not sufficient, the FDA intends to issue a marketing denial order, which requires the product to be taken off or not introduced to market."