---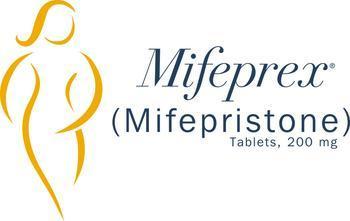 The U.S. Food and Drug Administration (FDA) has agreed to expand the use of the abortion pill Mifeprex, also known as RU-486, to 70 days of gestation instead of the previous 49 days. It also approved reducing the recommended dosage.
The new protocol is intended to make it easier and less expensive for women to terminate an early pregnancy.
Mifeprex was approved by the FDA 16 years ago to terminate early pregnancy. It is given in combination with misoprostol. It has been used by more than 2.75 million women in the United States, according to Danco Laboratories, its manufacturer. 
In U.S. clinical studies, Mifeprex has been shown to be 97% effective in terminating early pregnancy; approximately three percent of women will require surgical intervention for ongoing pregnancy, heavy bleeding, incomplete expulsion, or other complications.
Planned Parenthood said an "overwhelming majority" of women who choose mifepristone for medication abortion are satisfied with the method.
"One study found that 97 percent of women would recommend the method to a friend. Additionally, 91 percent of the women reported that they would choose the mifepristone regimen again if they had to have another abortion," the family planning organization said in a prepared statement.  
REMS program
Because of the risks of serious complications, Mifeprex is available only through a restricted program called Mifeprex REMS. Requirements include: 
Prescribers must be certified with the program by completing the Prescriber Agreement Form.
Patients must sign a Patient Agreement Form.
Mifeprex must be dispensed to patients only in certain healthcare settings, specifically clinics, medical offices and hospitals by or under the supervision of a certified prescriber.
---