---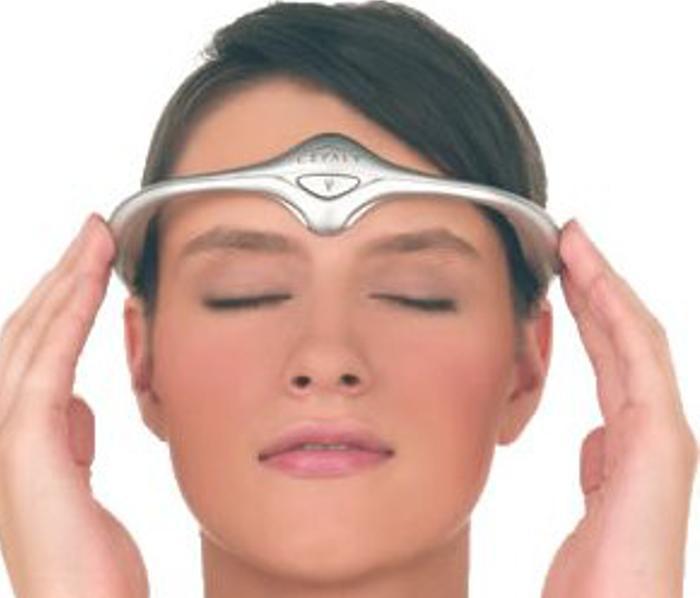 For a significant segment of the population, migraine headaches are a real, well, headache. For many sufferers, migraines are not only frequent but also quite severe, including visual disturbances, vomiting and extreme pain that can last for days.
There are medications but they're not effective for everyone. Now, at long last, the U.S. Food and Drug Administration has approved the first device intended to prevent migraines.
It's called Cefaly and it is technically known as a transcutaneous electrical nerve stimulation (TENS) device.
"Cefaly provides an alternative to medication for migraine prevention," said Christy Foreman, director of the Office of Device Evaluation at the FDA's Center for Devices and Radiological Health. "This may help patients who cannot tolerate current migraine medications for preventing migraines or treating attacks."
Cefaly is a small, portable, battery-powered, prescription device that resembles a plastic headband worn across the forehead and atop the ears. The user positions the device in the center of the forehead, just above the eyes, using a self-adhesive electrode.
The device applies an electric current to the skin and underlying body tissues to stimulate branches of the trigeminal nerve, which has been associated with migraine headaches. The user may feel a tingling or massaging sensation where the electrode is applied. Cefaly is indicated for patients 18 years of age and older and should only be used once per day for 20 minutes.
Less pain
The FDA reviewed the data for Cefaly through a process used for low- to moderate-risk medical devices. It evaluated the safety and effectiveness of the device based on data from a clinical study conducted in Belgium involving 67 individuals who experienced more than two migraine headache attacks a month and who had not taken any medications to prevent migraines for three months prior to using Cefaly, as well as a patient satisfaction study of 2,313 Cefaly users in France and Belgium.
The 67-person study showed that those who used Cefaly experienced significantly fewer days with migraines per month and used less migraine attack medication than those who used a placebo device. The device did not completely prevent migraines and did not reduce the intensity of migraines that did occur.
The patient satisfaction study showed that a little more than 53 percent of patients were satisfied with Cefaly treatment and willing to buy the device for continued use. The most commonly reported complaints were dislike of the feeling and not wanting to continue using the device, sleepiness during the treatment session, and headache after the treatment session.
No serious adverse events occurred during either study.
Cefaly is manufactured by STX-Med in Herstal, Liege, Belgium.
---