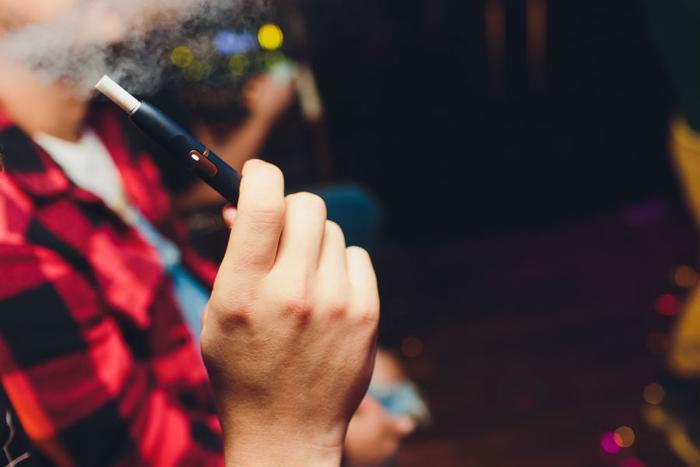 E-cigarettes remain controversial within the Food and Drug Administration, which has expressed alarm at what it calls an epidemic of teen use of the nicotine-delivery device.
But the agency has flashed a green light for a new tobacco product that some critics argue is very similar to electronic cigarettes. The FDA has authorized the marketing of a new Phillip Morris product called a "tobacco heating system." It consists of an electronic device that heats tobacco-filled sticks wrapped in paper to generate a nicotine-containing aerosol.
At the same time, the FDA said it is placing strict marketing restrictions on the products in an effort to prevent youth access and exposure.
The FDA said it is approving the product because, in the long run, it may be beneficial to public health by encouraging more cigarette smokers to quit. Following a review, it was determined that the new product produces lower levels of some toxins than regular cigarettes.
Marlboro brand
The FDA has cleared the way for marketing of the product, known as an IQOS device, sold under the brand names Marlboro Heatsticks, Marlboro Smooth Menthol Heatsticks, and Marlboro Fresh Menthol Heatsticks.
The agency makes clear that while it is approving the sale of this type of product in the U.S., it in no way is declaring it safe or "FDA approved."
"Ensuring new tobacco products undergo a robust premarket evaluation by the FDA is a critical part of our mission to protect the public, particularly youth, and to reduce tobacco-related disease and death," said Mitch Zeller, J.D., director of the FDA's Center for Tobacco Products.
May help smokers quit
Zeller said the agency paid particular attention to how the product may affect the use of nicotine and tobacco, a concern that has increased in recent years as young people who have never smoked have taken up "vaping," inhaling nicotine vapor. In the end, the agency decided that with stringent controls to keep the new product away from teens it had potential to move smokers away from cigarettes.
"Importantly, the FDA is putting in place postmarket requirements aimed at, among other things, monitoring market dynamics such as potential youth uptake," Zeller said. "We'll be keeping a close watch on the marketplace, including how the company is marketing these products, and will take action as necessary to ensure the continued sale of these products in the U.S. remains appropriate and make certain that the company complies with the agency's marketing restrictions to prevent youth access and exposure."
Underscoring its concern, the FDA said all tobacco products are potentially harmful and addictive and those who do not use tobacco products shouldn't start.