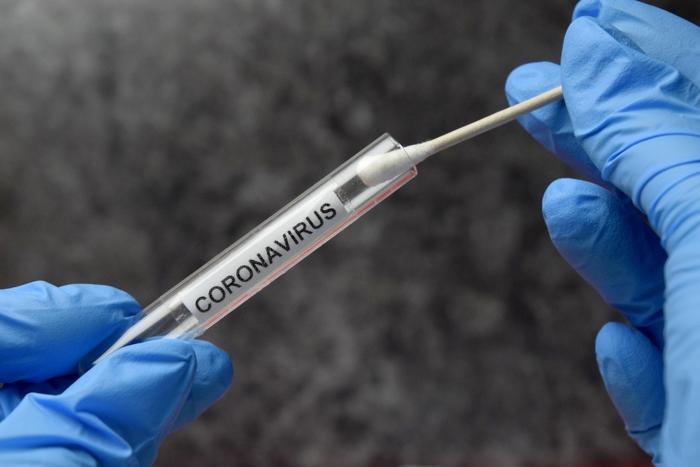 The U.S. Food and Drug Administration (FDA) has given approval to the first coronavirus (COVID-19) test consumers can perform at home to see if they are infected with the virus.
The FDA said the test is for prescription home use with self-collected nasal swab specimens in people who are at least 14 years old and who are suspected of having COVID-19 by their healthcare provider. It was approved under the FDA's emergency use authorization (EUA).
The test is also authorized for use at the point of care (POC), in patient care settings operating under a "CLIA Certificate of Waiver, Certificate of Compliance, or Certificate of Accreditation, with self-collected nasal swab specimens in individuals aged 14 and older, and in individuals aged 13 and under when the specimen is collected by a healthcare provider at the POC."
The agency said the test utilizes a molecular amplification technology for the detection of SARS-CoV-2 RNA in individuals with known or suspected COVID-19.
The home test is produced by Lucira Health, a California biotech company. The company's website lists the cost of the test as less than $50.
Results in 30 minutes or less
The self-collected sample swab is swirled in a vial that is then placed in the test unit. In 30 minutes or less, the results can be read directly from the test unit's light-up display that shows whether a person is positive or negative for the SARS-CoV-2 virus, the FDA said.
If the results are positive, the person who took the test will be instructed to self-isolate and seek additional care. People who test negative should follow up with a health care provider to treat the symptoms that caused them to take the test in the first place.
Dr. Jeff Shuren, director of FDA's Center for Devices and Radiological Health, called the test's approval a significant step forward in the agency's attempts to significantly improve testing for the virus.
"A test that can be fully administered entirely outside of a lab or healthcare setting has always been a major priority for the FDA to address the pandemic, he said. "Now, more Americans who may have COVID-19 will be able to take immediate action, based on their results, to protect themselves and those around them." 
FDA officials also say the addition of the test will improve tracking. Health care providers who prescribe the test will be required to report all test results they receive from individuals who use the test.