---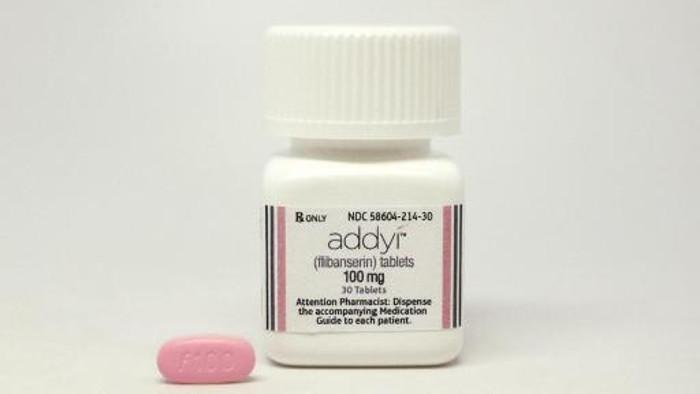 It may make you faint and could even put you to sleep or make you nauseous but the Food and Drug Administration has approved the so-called "pink Viagra," a drug that is supposed to raise women's interest in sex.
The real Viagra, of course, came with its own set of possible side effects, including strokes, heart attacks and marathon erections but that didn't stop males of all ages and physical conditions from doing whatever it took to get their hands on what many of them regarded as a wonder drug.
How wives and significant others felt about Viagra is not as certain. And it's not all that clear, frankly, that women have been pining for a higher state of arousal. It could well be that men will be the driving force in motivating (or at least badgering) women to try the new drug, called Addyi (flibanserin).
It won't be that easy, though, at least not initially. The FDA is requiring both doctors and pharmacists to be specially certified to deal with Addyi, hoping to prevent an outbreak of side effects from reckless or unwarranted use.
In fact, the FDA approved the drug despite its own laboratory analysis which showed "serious risks" of low-blood pressure and fainting, especially if the drug is taken with alcohol.
Serious dangers to women
Critics were quick to question the FDA's decision.
"The U.S. Food and Drug Administration's decision to approve flibanserin as a treatment for women with hypoactive sexual desire presents serious dangers to women, with little benefit, and recklessly disregards the worrisome risk information," said Public Citizen's Dr Sidney Wolfe.
Wole said he will not be surprised if the drug is taken off the market in a few years after causing irreversible and life-threatening injuries to women. 
"It is unconscionable that the FDA does not have the courage to prevent such damage from a drug with such a high ratio of risks to benefits," Wolfe said. 
Besides the risks, Wolfe said the supposed benefits of Addyi are ephemeral. The FDA's analysis showed that women using the drug had an average of only half to one more "satisfying sexual encounter" every month compared to those using a placebo, Wolfe noted.
---