---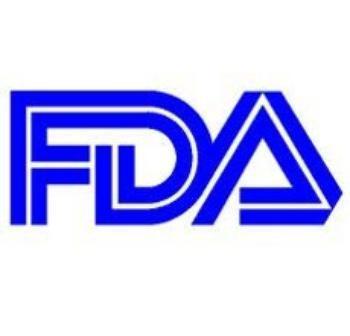 The U.S. Food and Drug Administration today authorized the marketing of a new test that can detect chromosomal variations in newborns that are associated with intellectual disability and development delay.
Based on a blood samples, the Affymetrix CytoScan Dx Assay can analyze the entire genome at one time and detect large and small chromosomal changes.
"The Affymetrix CytoScan Dx Assay will likely speed the diagnosis of the underlying cause of developmental disabilities for some children already known to have developmental problems," said Annemarie Stroustrup, MD, Assistant Professor of Pediatrics, Newborn Medicine at the Kravis Children's Hospital at Mount Sinai. "A faster diagnosis can mean earlier access to targeted treatments and earlier identification of co-existing medical problems, as well as a more accurate prognosis of future abilities."
Stroustrup said it's important to note that this test should be used for children with identified developmental disabilities – not for screening of healthy newborns.
"This is not a blood test for predicting how a child will do from a neurodevelopmental standpoint. This is a diagnostic test that adds to our genetic testing repertoire for use in children with recognized developmental delay," she said.
2-3%
According to the National Institutes of Health and the American Academy of Pediatrics, two to three percent of children in the United States have some form of intellectual disability. Many intellectual and developmental disabilities, such as Down syndrome and DiGeorge syndrome, are associated with chromosomal variations.
"This new tool may help in the identification of possible causes of a child's developmental delay or intellectual disability, allowing health care providers and parents to intervene with appropriate care and support for the child," said Alberto Gutierrez, Ph.D., director of the Office of In Vitro Diagnostics and Radiological Health in the FDA's Center for Devices and Radiological Health. "The FDA's review of the test provides clinical laboratories with information about the expected performance of the device and the quality of the results."
The FDA reviewed the Affymetrix CytoScan Dx Assay through its de novo classification process, a regulatory pathway for some novel low-moderate-risk medical devices.
In its testing, the FDA found that the CytoScan Dx Assay could analyze a patient's entire genome and adequately detect chromosome variations in regions of the genome associated with intellectual and developmental disabilities.
Additionally, the agency's review included a study that compared the performance of the CytoScan Dx Assay to tests that are commonly used for detecting chromosomal variations associated with a developmental delay or intellectual disability. A comparison of test results from 960 blood specimens showed the CytoScan Dx had improved ability over commonly used tests.
The agency said, however, that the device should not be used for stand-alone diagnostic purposes, pre-implantation or prenatal testing or screening, population screening, or for the detection of, or screening for acquired or genetic aberrations occurring after birth, such as cancer.
---