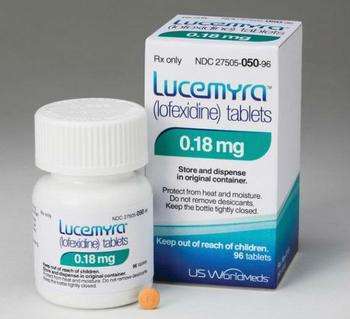 The Food and Drug Administration (FDA) has approved the first non-opioid therapy for the management of opioid withdrawal symptoms.
Lucemyra has been approved to treat vomiting, muscle aches, agitation, and other symptoms associated with quitting opioids. Although it is not an addiction medicine, it can be part of a longer-term treatment plan, according to the FDA.
In a statement, FDA Commissioner Scott Gottlieb said the approval was a positive development in the agency's continued effort to help people overcome opioid addiction.
"The fear of experiencing withdrawal symptoms often prevents those suffering from opioid addiction from seeking help," Gottlieb said.
"As part of our commitment to support patients struggling with addiction, we're dedicated to encouraging innovative approaches to help mitigate the physiological challenges presented when patients discontinue opioids," he added.
Alleviates withdrawal symptoms
The FDA said its decision to approve the drug was supported by data gathered from two clinical studies involving 866 clinically opioid-dependent adults, following abrupt discontinuation of use.
Data from the studies revealed that those treated with Lucemyra had less severe withdrawal symptoms and were significantly more likely to complete a seven-day opioid detoxification treatment compared to individuals in the group given placebo pills.
Side effects of the treatment included low blood pressure, dizziness, sleepiness, slow heart rate, and a few cases of syncope (fainting).
US WorldMeds explained that Lucemyra "suppresses the neurochemical surge that produces the acute and painful symptoms of opioid withdrawal." Lucemyra was approved to treat withdrawal symptoms for up to two weeks.
The FDA has requested 15 post-marketing studies, in both animals and humans, to support longer-term use of the drug and use in children or adolescents under 17. The new drug is expected to become available in the U.S. in August 2018.