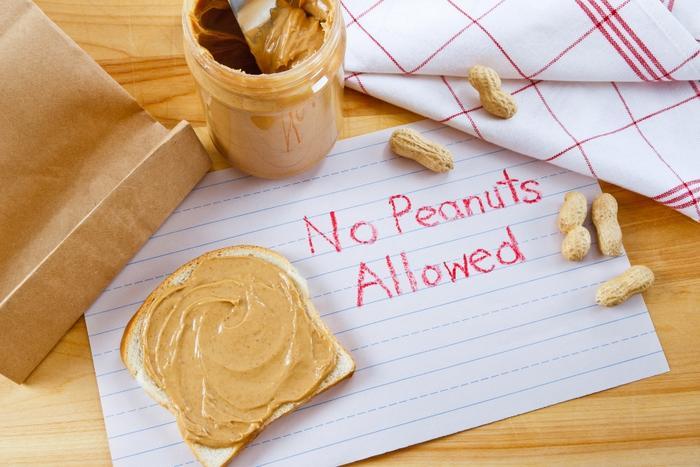 People living with a severe peanut allergy need to be hyper aware of which foods and drinks they consume to avoid a potentially fatal reaction, but a new drug approved by the U.S. Food and Drug Administration (FDA) could provide some additional peace of mind.
The agency has announced its approval of Palforzia, a drug intended to reduce the risk of anaphylaxis and other severe allergic reactions linked to accidental peanut exposure in children and teens aged 4 to 17. While those who are allergic to peanuts will still need to avoid them, FDA officials say the treatment could be monumental in protecting young children.
"Peanut allergy affects approximately 1 million children in the U.S. and only 1 out of 5 of these children will outgrow their allergy. Because there is no cure, allergic individuals must strictly avoid exposure to prevent severe and potentially life-threatening reactions," said Dr. Peter Marks, director of the FDA's Center for Biologics Evaluation and Research. 
"Even with strict avoidance, inadvertent exposures can and do occur. When used in conjunction with peanut avoidance, Palforzia provides an FDA-approved treatment option to help reduce the risk of these allergic reactions in children with peanut allergy."
Multi-phase approach
Palforzia isn't a drug that can be used to stop an allergic reaction in an emergency situation. The treatment relies on a multi-phase approach in which children are exposed to multiple powders over several months while under the supervision of a health care professional.
In the first and second phases (Initial Dose Escalation and Up-Dosing), consumers are given a powdered form of the drug that is manufactured from peanuts. The initial dose is given on one day and the up-dosing sessions occur over several months, with doctors monitoring patients each time they occur.
If consumers are able to tolerate all the up-dosing phases, they move on to the third phase and are given a daily maintenance dose of Palforzia to take home. These doses can be mixed into certain semi-solid foods and consumed to continue the treatment. 
In clinical trials, over two-thirds of Palforzia recipients (67.2 percent) were able to consume a 600 mg dose of peanut protein with only mild allergic symptoms after six months of treatment. That compared to only 4 percent of recipients who received a placebo. Despite the promising results, the FDA is still requiring treatments to be given under certain circumstances to help reduce risks inherent with its administration.
"Palforzia will only be available through specially certified healthcare providers, health care settings, and pharmacies to patients who are enrolled in the REMS program. The FDA is requiring that healthcare providers who prescribe Palforzia - and healthcare settings that dispense and administer Palforzia - are educated on the risk of anaphylaxis associated with its use," the agency said.
For more information about the FDA's approval, consumers can call the agency's hotline at 888-INFO-FDA.