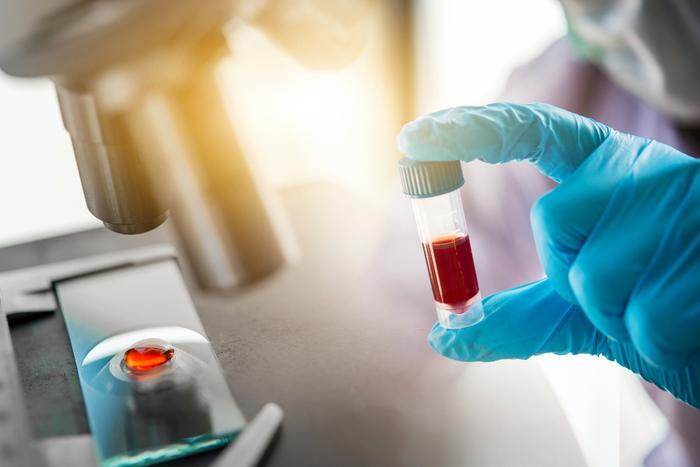 The U.S. Food and Drug Administration (FDA) announced on Sunday that it issued emergency approval for an antibody test that can determine if people have ever been infected with coronavirus with almost perfect accuracy. 
The test, manufactured by Swiss drugmaker Roche, has been found to be 100 percent accurate at detecting antibodies in the blood and 99.8 percent accurate at ruling out the presence of them. The test requires intravenous blood draws. 
"If you take blood from a finger prick, you will never be able to achieve the same level of specificity that you will achieve … when you take blood from the vein," Thomas Schinecker, the company's head of diagnostics, said in a statement. "You have to have very, very high specificity. Even 0.1% or 0.2% makes a difference."
Detecting possible immunity 
Schinecker believes the need for testing healthcare workers, their families, and those who showed signs and symptoms of the virus to see if they have antibodies will be high in the coming year. 
These tests are an important part of determining whether someone may have immunity, although more research is needed to figure out just how much immunity having had the virus confers. 
"Since this virus is not well known, one can hypothesize, but the proof will take longer," Schinecker said. "Testing these people … is key to seeing whether or not people really have developed immunity."
Earlier this month, former FDA chief Dr. Scott Gottlieb said he believes that most people who got and then recovered from COVID-19 will be left with "some level" of immunity to the virus. 
"Now how long that immunity lasts, how strong it is, we don't know. It might not last that long in certain people. It might not be that strong, so you can get reinfected but perhaps not get as sick," Gottlieb said.
Health experts believe antibody tests will be crucial to finding out who had the disease and who might have some immunity. From there, experts can figure out how to construct strategies to combat the virus and end lockdowns. Similar tests have been developed by companies including Abbott Laboratories, Becton Dickinson, and Italy's DiaSorin.