---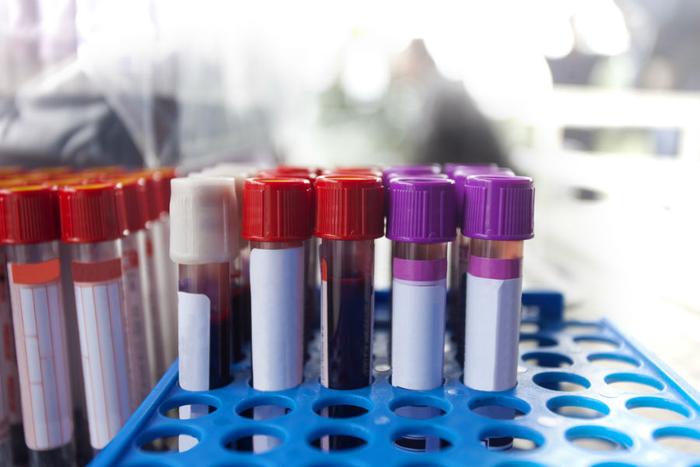 The US Food and Drug Administration (FDA) announced that it has approved the first blood test to help quickly and accurately detect concussion in adults.
The test, known as the Banyan Brain Trauma Indicator, could help reduce the need for CT scans, which would decrease radiation exposure to patients, the FDA said.  
"Helping to deliver innovative testing technologies that minimize health impacts to patients while still providing accurate and reliable results to inform appropriate evaluation and treatment is an FDA priority," FDA Commissioner Scott Gottlieb said in a statement.
"Today's action supports the FDA's Initiative to Reduce Unnecessary Radiation Exposure from Medical Imaging -- an effort to ensure that each patient is getting the right imaging exam, at the right time, with the right radiation dose."
Measures two proteins
The blood test detects the presence of two proteins released by the brain into the bloodstream after a patient sustains a head injury. With that information, the FDA said the test was able to predict the presence of a brain lesion 97.5 percent of the time and correctly determined which patients didn't have a lesion 99.6 percent of the time.
The test will help physicians determine whether patients who are suspected of having a mild concussion might need an additional examination, like a CT scan. The FDA says the tool could save up to one-third of patients suspected of having a concussion from extra testing.
That, in turn, could also help cut unneeded costs. Gottlieb pointed out that reducing the number of CT scans performed annually on patients with concussions could potentially save our health care system the "cost of often unnecessary neuroimaging tests."
An important tool for athletes and the military
Hospitals and clinics aren't the only settings where the test could be useful. The Brain Trauma Indicator could could also be used at sports games and in the military, the agency said.
Dr. Jeffrey Shuren, director of the FDA's Center for Devices and Radiological Health, said the FDA worked with the Department of Defense to "expedite a blood test for the evaluation of mTBI that can be used both in the continental U.S. as well as foreign U.S. laboratories that service the American military."
"A blood test to aid in concussion evaluation is an important tool for the American public and for our Service Members abroad who need access to quick and accurate tests," said Shuren.
For now, the Brain Trauma Indicator is only approved for adults, but Banyan Biomarkers plans to conduct clinical trials that will evaluate if it's effective in children who have sustained a head injury.
Thanks
Keep an eye on your inbox, the lastest consumer news is on it's way!
Unsubscribe easily whenever you want
---