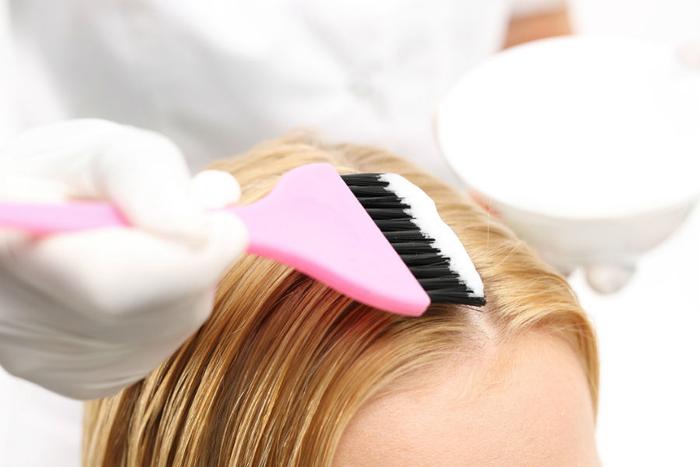 Many consumers, and even legislators making important decisions, are unaware of exactly what's in the products they use every day. But as technology advances, it becomes clear what chemicals and additives -- oftentimes hidden in household products -- pose a danger to consumers.
For decades, the Food and Drug Administration (FDA) has allowed the use of lead acetate in many popular hair dyes that work to color hair over a gradual period of time. However, in a recent announcement, the agency reported that even though in the past the chemical appeared to not pose a threat to consumers, recent findings are actually showing the opposite.
In an effort to keep consumers' safe from the potential dangers of the lead acetate, the FDA has finalized its ruling on a color additive petition, effectively putting a stop to the use of the chemical in hair dye moving forward. All manufacturers have one year to update their products and ensure they are lead-free.
"Today's action is part of our commitment to protect Americans by reducing exposure to toxic elements and builds upon federal efforts to reduce exposure to lead," said FDA Commissioner Scott Gottlieb. "In the nearly 40 years since lead acetate was initially approved as a color additive, our understanding of the hazards of lead exposure has evolved significantly. We now know that the approved use of lead acetate in adult hair dyes no longer meets our safety standard."
A number of manufacturers have already started switching from lead acetate to bismuth citrate -- an ingredient that doesn't contain lead. The FDA also encourages consumers to keep an eye on labels if they wish to steer clear of potentially contaminated products before they're off store shelves for good.
Staying safe
According to the Centers for Disease Control and Prevention (CDC), lead exposure is dangerous to both adults and children, but perhaps more so for children due to their tendency to put their hands in their mouths after touching things on the floor. Additionally, their developing brains and bodies are affected more severely than adults and can experience developmental delays, brain damage, and damage to the kidneys and nervous system.
For adults, lead exposure can lead to organ damage and raise blood pressure. Pregnant women should also be particularly cautious, as the effects of lead exposure can cause birth defects in an unborn baby.
In addition to hair dye, lead can be found in:
Paints and ceramic products

Gasoline

The production of metals, ammunition, and batteries

Burning fossil fuels

Drinking contaminated water

Household dusts

Pottery

Cosmetics

Toys
To prevent exposure to lead, the CDC suggests keeping the house -- including floors, counters, toys, etc. -- as clean as possible. Additionally, ensure that children's hands are clean and that any repainting in the home is done with lead-free paint.
Both the CDC and FDA warn that no amount of lead in the blood is safe, and consumers should be informed and stay cautious.