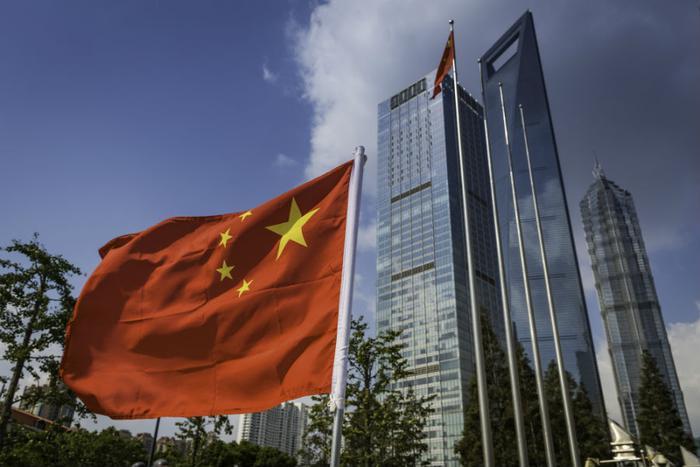 At the urging of the White House, the Federal Communications Commission (FCC) will block China Mobile, that country's largest telecom provider, from offering services in the U.S.
The agency said it would formally take that step at its next meeting May 9. FCC Chairman Ajit Pai said the FCC is acting to protect U.S. national security.
"After reviewing the evidence in this proceeding, including the input provided by other federal agencies, it is clear that China Mobile's application to provide telecommunications services in our country raises substantial and serious national security and law enforcement risks," Pai said in a statement. "Therefore, I do not believe that approving it would be in the public interest. I hope that my colleagues will join me in voting to reject China Mobile's application."
China Mobile and its U.S. affiliate are state-owned enterprises with significant control by the Chinese government. That may be part of the reason the Trump administration is banning the company from operating in the U.S. In fact, the U.S. has had an increasingly contentious relationship with Chinese technology firms.
Contentious relationships
In 2018, the U.S. upheld a denial order that prevented Chinese smartphone maker ZTE from receiving parts and components from U.S.-based vendors. The ban was issued after the government determined that ZTE had violated the terms of a 2017 settlement by failing to fire employees involved in illegally shipping U.S. equipment to Iran and North Korea.
In this case, however, the Trump administration opposed the ban against the Chinese firm. But both Democrats and Republicans in Congress argued that Chinese telecom companies spy on Americans and steal intellectual property.
Then in January, a federal grand jury in New York indicted Chinese technology equipment maker Huawei and one of its key executives on charges of bank fraud and stealing state secrets.
Included in the indictments were Huawei and two Huawei affiliates — Huawei Device USA Inc. (Huawei USA) and Skycom Tech Co. Ltd. (Skycom) — as well as Huawei's Chief Financial Officer (CFO) Wanzhou Meng, daughter of the company's founder.
Goes back seven years
The origin of the China Mobile case stretches back to 2011 when it filed an application with the FCC to provide international facilities-based and resale telecommunications services between the U.S. and foreign destinations.  
The FCC says the U.S. intelligence community had input into last July's recommendation that the FCC deny China Mobile's application due to "substantial national security and law enforcement risks" that cannot be resolved through a voluntary mitigation agreement.