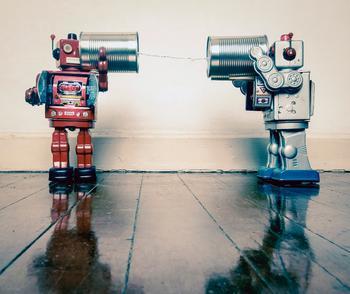 The Federal Communications Commission (FCC) has proposed a record-setting $225 million fine against health insurance telemarketers Jakob Mears and John Spiller. 
The FCC is seeking to punish the duo for placing roughly 1 billion spoofed robocalls during a five-month period in 2019. 
The agency said Spiller admitted to the USTelecom Industry Traceback Group that he knowingly called consumers on the Do Not Call list as he believed that it was more profitable to target these consumers. Together, Spiller and Mears made millions of calls per day posing as major insurance providers like Aetna and Blue Cross Blue Shield. 
Deceptive and illegal calls
In one call, consumers were asked if they were looking for affordable health insurance from one of these well-known health insurance companies. 
"Policies have all been reduced nationwide such as Cigna, Blue Cross, Aetna, and United just a quick phone call away," the call stated. "Press 3 to get connected to a licensed agent or press 7 to be added to the Do Not Call list."  
If consumers did press 3, they were steered toward a call center with no affiliation to the companies. Call center representatives would then attempt to convince the consumer to purchase an insurance product sold by one of Rising Eagle's clients.  
"Rising Eagle's largest client, Health Advisors of America, was sued by the Missouri Attorney General for telemarketing violations in February 2019," the agency noted.  
The companies the robocallers were posing became "overwhelmed with angry call-backs." One company's phone network even became temporarily "unusable," the FCC said. 
In recent years, the FCC has been working to curb the rising tide of nuisance robocalls. The agency noted that it's issued a "number of very large fines and proposed fines for spoofing violations." 
Additionally, the FCC said it has permitted phone companies to block suspected robocalls before they get to consumers and encouraged providers to use STIR/SHAKEN standards to prevent these calls.