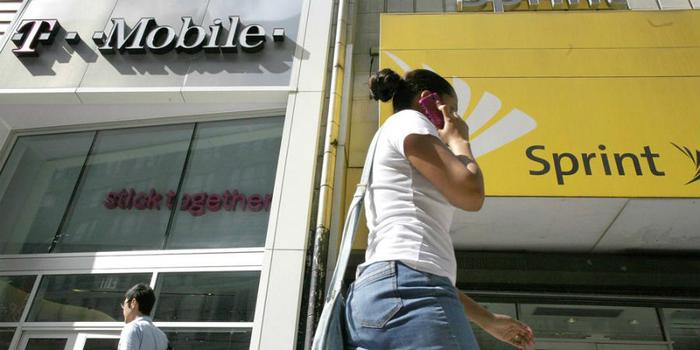 The proposed merger of T-Mobile and Sprint won't happen anytime soon. The Federal Communications Commission (FCC) has paused its 180-day consideration period for the proposal to give staff more time to review recently submitted documents.
In a letter to the two telecom companies, David Lawrence, head of the FCC task force reviewing the merger, noted the FCC only recently received documents that explain the modeling T-Mobile and Sprint are relying on to bolster their case.
"On September 5, 2018, the applicants submitted a substantially revised network engineering model," Lawrence said. "Although the applicants had previously provided a network engineering model as backup for certain network claims, you explained that since that time 'the model has been extended,' and that the newly-provided model 'completes' the prior work."
Larger and more complex
Lawrence says the new network engineering model is significantly larger and more complex than the previous submission. He says it appears to incorporate new logic, methodologies, facts, and assumptions, something that can't be reviewed quickly.
T-Mobile said it appreciates the fact that the FCC is taking additional time to review the proposed merger and says no one should read anything into the delay.
"The additional review time is common to FCC merger reviews," the company said in a statement. "We are confident that this transaction is pro-competitive, good for the country and good for American consumers."
Previous merger attempts
Both T-Mobile and Sprint have been takeover targets by other telecom providers in recent years, but government regulators have resisted the deals that would have reduced the "big four" wireless companies to a big three.
At the end of April, T-Mobile announced a $26 billion deal to acquire Sprint, saying the two smallest wireless companies needed to join forces so they could develop a robust 5G network that can compete with Verizon and AT&T.
The FCC review mostly centers on technical issues involved in such a union. The Justice Department will later look at the competitive aspects of the proposed deal.
In May, a group of Democratic lawmakers said they worried a merger would result in higher costs for consumers. Late last month, the Communications Workers of America (CWA) opposed the merger, predicting it would result in the loss of 24,000 retail jobs.