---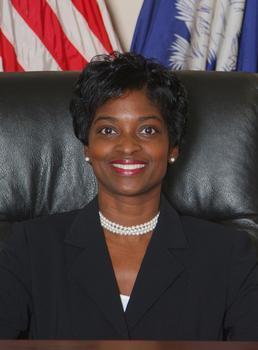 It has taken forever, but the Federal Communications Commission (FCC) is finally taking up the issue of predatory phone call pricing by prisons. After turning a deaf ear to families' pleas for years, the agency is holding a public hearing tomorrow (Friday) to consider rate caps and other rule changes.
The knee-jerk reaction to charging humane telephone rates for calls from prison is that inmates should suffer for their misdeeds. It is, of course, not the inmates who pay for the calls but their families, most of whom are already suffering economically because of their relatives' imprisonment, something the tone-deaf FCC is finally acknowledging.
"The loved ones at home, they have very little disposable income," said Rep. Bobby Rush (D-Ill.), speaking at an FCC workshop last month. "They sacrifice food on the table, other expenses, just to stay in touch with their loved ones locked away."
For once, this argument rings a bell at the FCC.
"For too long, the high cost of long-distance calls from prisoners to their loved ones … has chronically impacted parents and children," FCC acting Chairwoman Mignon Clyburn said in a statement. "Multiple studies have shown that meaningful contact beyond prison walls can make a real difference in maintaining community ties, promoting rehabilitation and reducing recidivism."
The issue got no traction with the FCC until Clyburn, who has been on the commission since 2009, assumed the acting chairmanship after Julius Genachowski, who was more interested in Wi-Fi speeds than prison families, resigned. President Obama has nominated cable and wireless industry lobbyist Tom Wheeler to head the commission but he has not yet been confirmed by the Senate, leaving Clyburn in charge for the moment.
"Tom knows this stuff inside and out," Obama, who while campaigning pledged he would not hire lobbyists, said in announcing his nomination of Wheeler May 1. Big wireless firms like Verizon and AT&T cheered. They "should benefit from a focus on their economic health" by a Wheeler-run FCC, Paul Gallant, Washington-based managing director at Guggenheim Securities, told Bloomberg News in May.
So for the brief interim period when former campaign strategists (Genachowski) and industry lobbyists (Wheeler) are not in control of the commission, it may actually do something for the little people everyone talks so much about. Before being named to the FCC in 2009, Clyburn was an elected member of the South Carolina Public Service Commission. She is the daughter of Rep. Jim Clyburn (D-S.C.).
Big bucks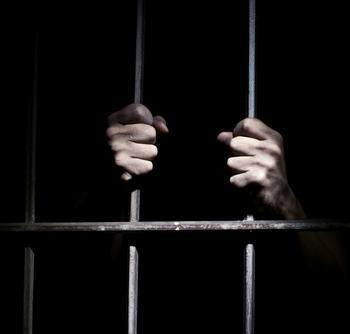 This may not sound like much of an issue but with about 1.5 million people in federal and states prisons, we're talking about a lot of phone calls, expensive ones at that. Some state prisons charge a $4 "connection fee" for each call, plus 89 cents per minute or more.
"In some instances, the price of a single phone call from prison eclipses the cost of an average basic monthly telephone bill," Clyburn said.
Clyburn has proposed rate caps, limits on per-call fees and has suggested it would not be totally unAmerican to allow those imprisoned by their government to make at least a few free calls.
Phone companies, of course, oppose the changes, saying they would cut into the profit they make on the estimated $1.2 billion of annual charges to prison families.
Two little-known companies get most of the take from prison calls. Global Tel-Link of Atlanta and Securus Technologies of Dallas insist that it costs more to handle prison calls because of the security measures that prisons require. Such as? Oh, call screening, restricting certain numbers and blocking three-way calls -- all activities that are performed by modern digital switching equipment at little or no incremental cost per call.
It's not just these two companies that have their hands in the pockets of prisoners' families, however. The states, counties and private firms that operate prisons award exclusive telephone contracts and give themselves a big share of the profits in the form of commissions.
While most states have gladly scraped off as much of the predatory profits as they can get their hands on, eight states have adopted reforms and more, seeing no sign until recently that the FCC would ever act, are considering it.
New Mexico recently capped phone rates at 15 cents a minute, plus a $1 connection fee. Missouri charges $1.75 for a 15-minute call.
Snail's pace
The issue has been on hold at the FCC since at least 2000, when 20 prison families filed a class action lawsuit seeking a ruling that the extortionist rates were illegal. The suit was remanded to the FCC, which in 2003 issued a notice or proposed rulemaking. Years passed and nothing happened.
Prison rights groups have been pressing for change all this time. Cheryl Leanza, speaking on behalf of the United Church of Christ's media justice and communications rights ministry, urged the FCC to, for once, move swiftly.
"We cannot delay action on this docket. It's been 10 years," she said, according to a Legal Times blog. "I don't think there's any question the FCC has authority over this issue."
---