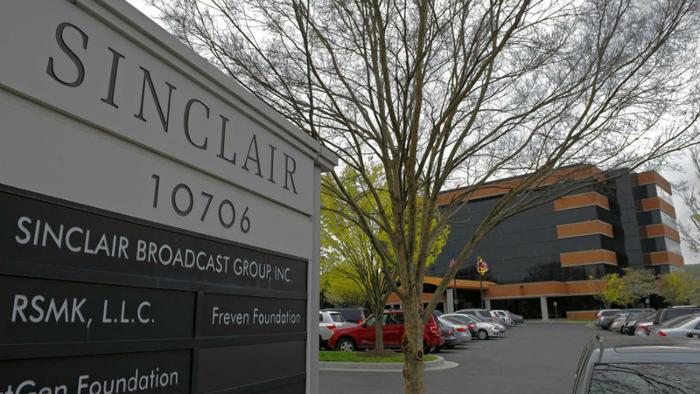 In an unanimous vote likely to quash the deal, the Federal Communications Commission (FCC) has voted against approval of Sinclair Broadcast Group's purchase of Tribune Media Company.
In a nutshell, the FCC thought Sinclair's plan was fraught with too many ifs, ands, or buts. FCC Chairman Ajit Pai's disapproval of the merger is centered around the structure of the acquisition. Pai says Sinclair's plans for divested stations would violate the law and recommended a "hearing designation order" (HDO) which would require Sinclair to appear before an administrative law judge and explain its offenses, a move that could kill the deal completely.
"When the FCC confronts disputed issues like these, the Communications Act does not allow it to approve a transaction," Pai said. "Instead, the law requires the FCC to designate the transaction for a hearing in order to get to the bottom of those disputed issues."
The proposed merger between Sinclair and Tribune Media was quite a can of worms. In essence, all of Tribune's 42 TV stations would move to Sinclair, raising Sinclair's total ownership to 215 stations. In their application to the FCC, the combined companies said the new arrangement would reach 72 percent of U.S. television households and would own and operate the largest number of broadcast television stations of any station group.
Too much influence?
Naysayers had been lining up in opposition to the merger. The ACLU, American Cable Association, National Hispanic Media Coalition, Free Press, Newsmax Media, and the Communications Workers of America all submitted thunderous objections.
"Our opposition to the Sinclair merger has nothing to do with where Sinclair sits on the ideological spectrum," the ACLU wrote in a press release. "The problem is that Sinclair's attempt to acquire Tribune Media would give it control over some 200 TV stations, virtually guaranteeing less viewpoint diversity in local news."
The public wasn't shy about its issues with the deal, either.
At a public protest outside Sinclair's Hunt Valley MD headquarters where it was holding its annual meeting, Max Obuszewski of Baltimore held a sign that read "enough is enough."
"I'm against the merger of bringing so many stations together, and I'd be opposed even if it was a more progressive diet of news," Obuszewski told The Baltimore Sun. "Nobody should have so much concentration of the media. … And you have political messages disguised as news. I'm very offended by that."