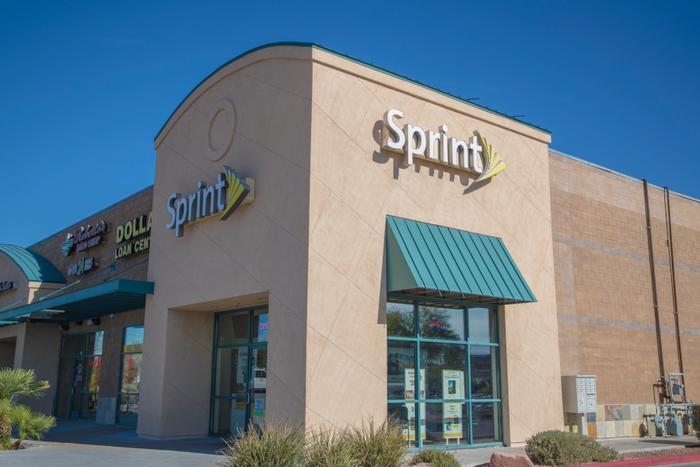 The Federal Communications Commission (FCC) announced on Tuesday that it has opened an investigation into Sprint after finding that it improperly collected millions of dollars in federal subsidies. 
The funds were taken in through the FCC's Lifeline program, which helps low-income consumers with a $9.25 monthly subsidy on phone and broadband services. Sprint argues that the money in question was collected due to confusion about a rule change that occurred in 2016. 
FCC Chairman Ajit Pai called it "outrageous" that the funds were taken from roughly 885,000 consumers who weren't active subscribers of Sprint's service. The FCC said Sprint disregarded its "non-usage rule," which requires Lifeline providers to de-enroll subscribers who don't use their phones. 
"Lifeline is an important component of our efforts to bring digital opportunity to low-income Americans, and stopping waste, fraud, and abuse in the program has been a top priority of mine since I've been at the Commission," Pai said in a statement. 
"It's outrageous that a company would claim millions of taxpayer dollars for doing nothing. This shows a careless disregard for program rules and American taxpayers," he said. "I have asked our Enforcement Bureau to investigate this matter to determine the full extent of the problem and to propose an appropriate remedy." 
Collected in "error"
In statements to the media, Sprint claimed the subsidy payments were collected in error after a rule change regarding how usage and eligibility for Lifeline subscribers must be calculated went into effect.
"While immaterial to Sprint's financial results, we are committed to reimbursing federal and state governments for any subsidy payments that were collected as a result of the error," a company spokesperson said. 
Sprint noted that it immediately reported the error to the FCC and state regulators. 
"When the error was discovered, we immediately investigated and proactively raised this issue with the FCC and appropriate state regulators. We also engaged an independent third party to review the results of our review and the effectiveness of our operational changes," the spokesperson added. 
Possible impact on merger with T-Mobile
The FCC had previously expressed its support of Sprint's plan to merge with T-Mobile, but FCC Commissioner Geoffrey Starks said Sprint's mistake "directly impacts" the agency's views on the matter. 
In a statement, Starks said the alleged misconduct "amounts to corporate malfeasance" if found to be true. 
"There is no credible way that the merger before us can proceed until this Lifeline investigation is resolved and responsible parties are held accountable," he said. "Without the benefit of the findings of this investigation into what appears to be the worst case of Lifeline violations in FCC history, it is impossible for us to trust in the integrity and completeness of the record, evaluate the character and fitness of the applicants, and exercise our statutorily defined obligation to grant only license transfers that serve the public interest."