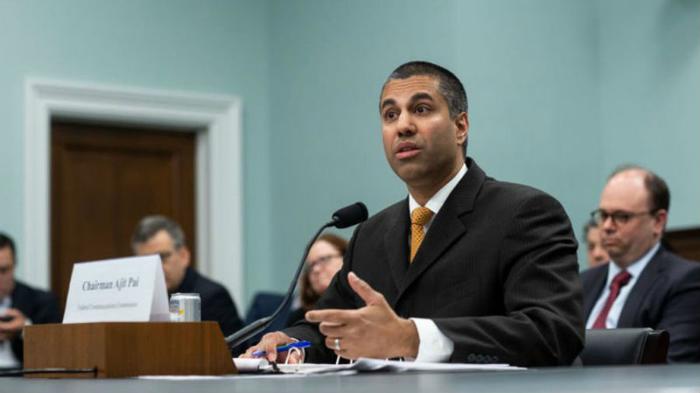 The somewhat strange claim that the Federal Communications Commission (FCC) was hit by a denial of service attack (DDoS), when it really wasn't, just got a little more strange.
FCC Chairman Ajit Pai says he knew the claim was false for more than six months, but was unable to speak out because an internal investigation was underway.
Originally, the FCC cited the alleged DDoS attack as the reason that many comments filed in relation to the FCC's rollback of net neutrality rules could not be recorded.
But last week the FCC Inspector General issued an extraordinary report finding that the agency lied about the attack that temporarily prevented net neutrality supporters from filing comments opposing Pai's plan to kill net neutrality rules.
The report concluded that the false claims were made primarily by former chief information officer David Bray, and Bray's false statements were sent to Congress in attachments to letters that Pai wrote to lawmakers.
Why he had to stay silent
At a Senate hearing this week, Pai told lawmakers he wanted to set the record straight, but couldn't.
"On January 23 of 2018, I was informed by my chief of staff, who had been informed by the Office of Inspector General, that they had suspicions that the former chief information officer's statements to us and to Congress were inaccurate," Pai told the committee. "The OIG then requested, because they had referred this matter for potential criminal prosecution to the Department of Justice, 'do not say anything to anyone.'"
Pai said the OIG's report cleared him of any wrongdoing because it found that the FCC's false statements were made by the CIO rather than by his office. Pai told the committee that he wanted to tell Congress earlier but was prevented in doing so by the OIG's request for secrecy.
The FCC rolled back the Obama-era net neutrality rules in December, though a few states have taken steps to enact their own internet protections.