---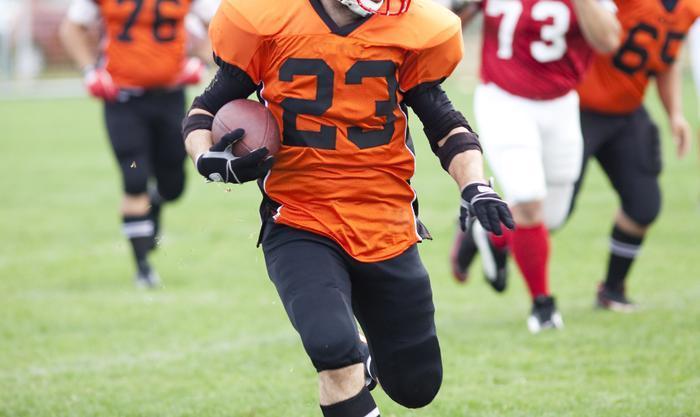 The Federal Communications Commission today voted unanimously to end its 40-year-old Sports Blackout Rule, a vestige of the days when many pro teams were struggling to fill stadiums and television signals were still a rare commodity.
Under the rule, whenever a sports league ordered a local broadcaster not to televise a game due to unsold tickets, the local cable, satellite, and other video distributors could not televise the game either. The National Football League, along with the National Association of Broadcasters and the NFL Players Association, strongly opposed efforts to end the rule, arguing that to do so would jeopardize pro football on "free" TV, meaning over-the-air broadcasts.
"This is a historic day for sports fans," said David Goodfriend, Chairman of Sports Fans Coalition. "Since 1975, the federal government has propped up the NFL's obnoxious practice of blacking out a game from local TV if the stadium did not sell out. Today's FCC action makes clear: if leagues want to mistreat fans, they will have to do so without Uncle Sam's help."
"Republicans and Democrats don't agree on much these days, but when it comes to getting government out of the business of mistreating sports fans, we are in total agreement," said Brad Blakeman, Sports Fans Coalition Board Member. "The era of government writing a blank check to sports leagues is over."
FCC Chairman Tom Wheeler had made no secret of his stance. "Clearly, the NFL no longer needs the government's help to remain viable," he said earlier this month.
"To hear the NFL describe it, you would think that putting a game on CBS, NBC or Fox was a money-losing proposition instead of a highly profitable multibillion-dollar business," he wrote in an op-ed in USA Today. "If the league truly has the best interest of millions of American fans at heart, they could simply commit to staying on network television in perpetuity."
"With the NFL's incredible popularity, it's not surprising that last year the League made $10 billion in revenue and only two games were blacked-out," he added.
"The FCC did the right thing today by removing this antiquated rule, which is no longer justified by facts or simple logic," said Sen. Richard Blumenthal (D-Conn.), a longtime critic of the rule. "Even as the NFL made millions upon millions of dollars off of broadcasting rights, they continued as recently as this season to threaten fans with unnecessary blackout restrictions. Today the FCC officially threw a flag on the NFL's anti-fan blackout policy."
Blumenthal, along with Sen. John McCain (R-Ariz.) and Rep. Brian Higgins (D-N.Y.) has introduced the Furthering Access and Networks for Sports (FANS) Act of 2013 – complementary legislation that would remove the NFL's antitrust exemptions, unless the league ends its practice of requiring broadcasters to blackout games that don't sell out.
More to come
The Sports Fans Coalition said it intends to keep the momentum going after today's FCC action, specifically by pursuing the following initiatives:
1. Eliminating sports leagues' anti-trust exemption for imposing local blackouts;
2. Enacting the FANS Act;
3. Conditioning taxpayer funding of professional sports arenas on direct benefits for fans, including free tickets for certain categories of veterans and school children, or in the alternative eliminating such public funding altogether; and
4. Working with domestic violence prevention professionals to help make professional sports something parents can once again proudly share with their children.
"American sports fans love their home teams, love the games, and will fight to make sure that government policies uphold the best that sports have to offer," said Goodfriend.
---