---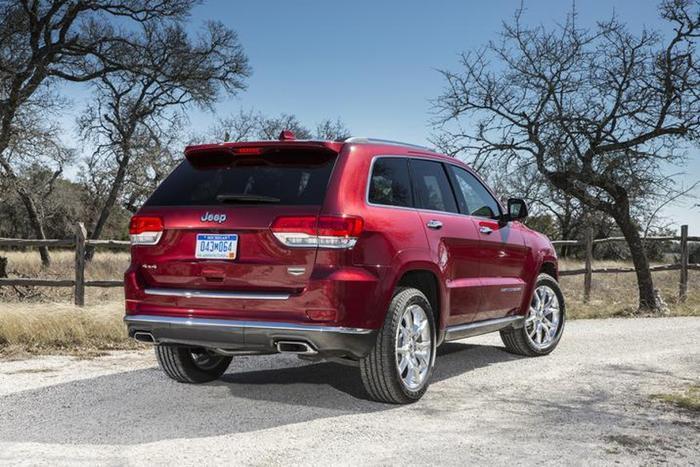 It's unusual for an automaker to tell consumers to stop driving their cars but that's what FCA US LLC -- Chrysler, in other words -- is telling 65 new Jeep Grand Cherokee and Dodge Durango owners. It's advising them to park their SUVs until they can be repaired.
Another 7,690 cars built around the same time are being recalled for examination. Is yours included? See http://recalls.mopar.com/ to find out.
The problem is that improperly heat-treated rear control arms may have been used in the suspension, possibly leading to component breakage, rear-end instability and reduced braking power, the company said in a news release.
Phoning customers
The company faces a hearing later this week before the National Highway Traffic Safety Administration (NHTSA) to determine whether it has been dragging its feet on recalls. 
FCA US said it is phoning customers who have taken delivery of the potentially flawed vehicles to arrange on-site inspections. If an inspection determines a vehicle is equipped with a suspect component, the vehicle will be transported to a dealership for service.
  
FCA US said it is unaware of any related injuries, accidents or customer complaints.
The problem was discovered by a component supplier and FCA US was alerted. Vehicle shipments from the assembly plant were halted and dealers were told not to sell any of the cars made during the eight-day period that the faulty components were in the pipeline.
Included in the recall are model-year 2015 Jeep Grand Cherokees and Dodge Durango SUVs assembled from June 12 through June 20. While 5,608 are believed to be in the U.S., it's estimated that 255 are in Canada and 65 are in Mexico.
An estimated 1,829 are destined for markets outside the NAFTA region, but they have not been shipped and await inspection.
 
 
---