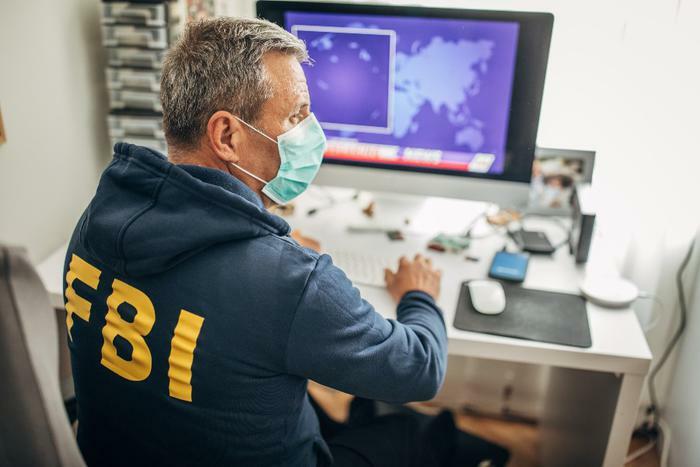 An FBI terrorist watchlist containing 1.9 million records mistakenly found its way onto the internet unguarded, allowing anyone and everyone to view it.
Volodymyr "Bob" Diachenko, Comparitech's Head of Security Research, is the person who first stumbled onto the treasure trove. In sharing the details of his find, he said the watchlist came from the Terrorist Screening Center (TSC), a multi-agency group administered by the FBI -- the same agency that's in charge of the U.S.' no-fly list. 
Stopped in its tracks
Donning his white hat, Diachenko said he immediately reported the leak to Department of Homeland Security (DHS) officials before he went any further. He said DHS acknowledged the incident and thanked him for his efforts. However, the agency did not provide any further official comment.
Diachenko said a typical record in the list contained these details:
Full name

TSC watchlist ID

Citizenship

Gender

Date of birth

Passport number

Country of issuance

No-fly indicator
The name alone -- terrorist watchlist -- sounds ominous, and it is. According to PCMag's investigation of the situation, the list consists of people who are suspected of terrorism but who have not necessarily been charged with any crime yet. 
"In the wrong hands, this list could be used to oppress, harass, or persecute people on the list and their families. It could cause any number of personal and professional problems for innocent people whose names are included in the list," reported Matthew Humphries.
One of those "personal problems" made headlines in 2017 when consumers misidentified as terrorists won a $60 million verdict against TransUnion when it misidentified them in their credit reports as terrorists and drug traffickers. 
Could this happen to you?
The no-fly list has proven to be a double-edged sword. While the FBI can justify its reasons, the American Civil Liberties Union (ACLU) has long found fault with the list because people placed on it aren't always notified. 
Could something like this happen to anyone? The short answer is yes. As an example, infants have been prevented from boarding planes at airports across the U.S. because their names happened to be the same as, or similar to, those of possible terrorists on the government's ''no-fly list."
The ACLU says both U.S. citizens and "lawful permanent residents" have rights that the DHS and TSC are supposed to review before any action is taken. The ACLU offers tips to anyone who is mistakenly caught in the no-fly snare. A complete list of dos and don'ts is available here.