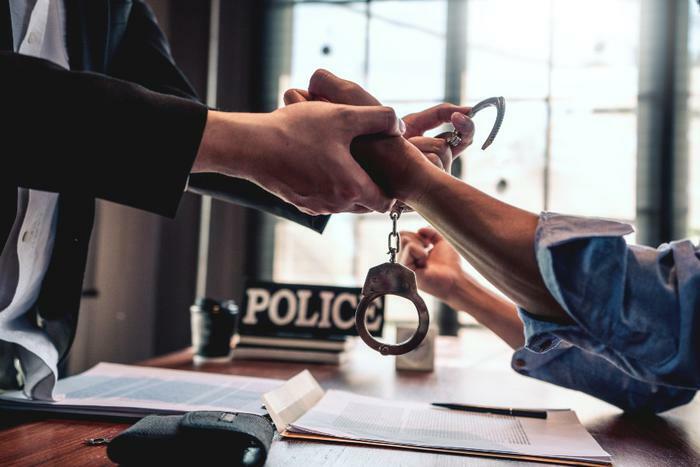 Australian authorities revealed Tuesday that they successfully decrypted communications from a digital space used by criminals to plot crimes. 
The FBI and Australia's Federal Police (AFP) revealed that they arrested hundreds of criminals and seized tens of millions of dollars in assets after monitoring the ANoM app for nearly three years as part of "Operation Ironside." 
Schemes plotted on what was created to serve as a safe space for criminals to communicate, but was in reality run by the FBI, allegedly included plots to kill, traffic drugs on a mass scale, and distribute guns. 
"3.7 tonnes of drugs, 104 weapons, $44,934,457 million in cash, and assets expected to run into the millions of dollars, have been seized under Operation Ironside since 2018," the AFP said in a statement. "The AFP also acted on 20 threats to kill, potentially saving the lives of a significant number of innocent bystanders, with intelligence referred to state police agencies which took immediate action." 
Criminal takedown
More than 4,000 members from the AFP and state and territory police were involved in Operation Ironside. Authorities said they had been covertly collecting information about the schemes being plotted by criminals within the app since 2018. 
The ANoM app was supposed to be accessible only on mobile phones that were purchased through the black market that had been altered in a way that rendered them unable to make calls or send emails. The phones' only capability was to send messages to other devices with the app. 
"The devices organically circulated and grew in popularity among criminals, who were confident of the legitimacy of the app because high-profile organized crime figures vouched for its integrity," the AFP statement said.
The AFP said the criminals didn't use codes or pseudonyms on the app because they believed the app to be impenetrable to authorities. 
More arrests to come 
Authorities said they're continuing to work on accessing larger encrypted communications apps that criminals use to avoid detection by law enforcement. 
"More arrests are expected domestically and offshore under a coordinated global response connected to Operation Ironside," the AFP said. 
"The FBI, with our international partners, will continue to adapt to criminal behaviour and develop novel approaches to bring these criminals to justice," said the FBI's Anthony Russo.