---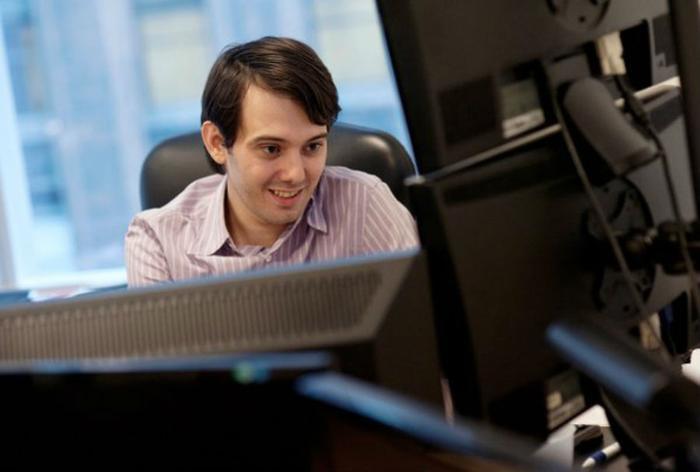 Martin Shkreli, the 32-year old hedge fund trader turned drug company CEO, has been making news lately, for all the wrong reasons.
The trend continues as Reuters now reports the FBI has arrested Shkreli on charges of securities fraud. Reuters reports it actually witnessed the arrest.
According to the report, the arrest is related to Shkreli's tenure as head of the hedge fund MSMB Capital Management and CEO of a biopharmaceutical firm, Retrophin. According to a report by Bloomberg News, the young trader is accused of illegally converting the stock of Retrophin to other uses. He faces a civil suit as well.
Shkreli has been in the public eye since his drug company, Turing Pharmaceuticals, purchased an old drug called Daraprim, used to treat parasitic infections and, in some cases, HIV. The company immediately raised the price of the drug from $13.50 a tablet to $750 a pill.
"Should have raised it more"
The firestorm of criticism that followed didn't seem to phase him. Shkreli infamously said at a Forbes conference in early December he regretted not raising the drug's price even more.
Shkreli did not appear at a Senate hearing last week, but most likely his ears were burning. His name – and that of his company – came up repeatedly as lawmakers heard from medical professionals about the problem of skyrocketing drug prices.
Sen. Claire McCaskill (D-MO), ranking Democrat on the Special Committee on Aging, made it clear that the issue of drug prices will stick around through much of the year ahead.
"My biggest challenge today is to not lose my temper—the facts underlying this hearing are so egregious it's hard not to get emotional about it," McCaskill said . "It's imperative that we find out if our system is being taken advantage of by companies or individuals that seek deep profits while contributing little or nothing to advances in medical treatment."
---