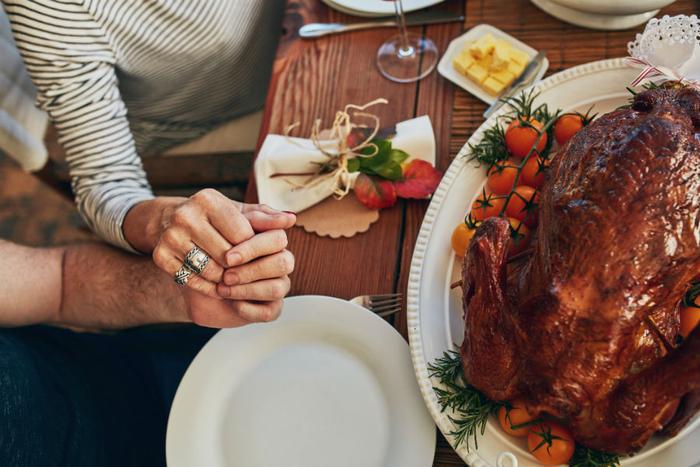 Dr. Anthony Fauci, Director of the National Institute of Allergy and Infectious Diseases and member of the White House coronavirus task force, says he's already decided to forgo a big Thanksgiving gathering this year in light of the ongoing threat of the virus. 
Fauci told CNN that although COVID-19 cases have declined in some parts of the country, colder weather could bring a spike in cases. 
"We're starting to see in the midwest and the northwest an uptick in test positivity which tends to be a predictor that you're going to have surges," Fauci said. "When you go into the fall and winter, the weather's colder, you tend to be indoors. When you're indoors it becomes more problematic to be able to block the transmission of infection."
"Maybe just have immediate family"
During a webinar hosted by American University's Kennedy Political Union on Tuesday, Fauci said he plans to have a "very, very closed family type of thing." His gathering won't involve his daughters because they live in "disparate parts of the country" where COVID-19 infection rates are still concerning. 
"I say that some people in this country are going to be a relatively normal type of a Thanksgiving but in other areas of the country, it's gonna be—you better hold off and maybe just have immediate family," Fauci said. 
No matter the size of the Thanksgiving gathering, Fauci advises people to take precautions to limit the spread of COVID-19. 
"Make sure you do it in a way that people wear masks and you don't have large crowds of people. You know, I'd like to say that everything is gonna be great by Thanksgiving, but I'm not so sure it is," he said. 
Large indoor gatherings pose a risk
The Centers for Disease Control and Prevention (CDC) has categorized large indoor gatherings with people outside of your household as a "higher risk activity." The agency suggests that families and friends opt for a small dinner party with only those living in a household in attendance this Thanksgiving. 
In addition to considering infection rates in the area the gathering will be held, Fauci says people should also consider the vulnerability of the individuals they want to include. For example, it may be best to have elderly people with underlying health conditions participate virtually this year due to their higher risk of developing severe complications from COVID-19. Fauci also suggests making sure you're symptom-free before agreeing to attend a Thanksgiving gathering. 
"Maybe you want to come in and quarantine yourself for a number of days or get tested a couple of times before you go in," Fauci said.