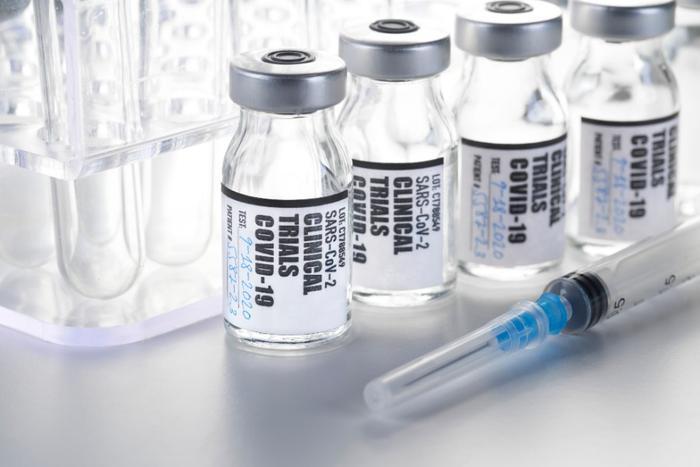 Dr. Anthony Fauci, the nation's top expert on infectious diseases, said Friday that it is "conceivable" that a coronavirus vaccine could be ready by December. 
"Back in January of this year when we started the phase 1 trial, I said it would likely be between a year and 18 months before we would have a vaccine. I think that schedule is still intact," he said in an interview with NPR on Friday. 
He added that drug development can sometimes face "unanticipated setbacks." Therefore, no one can say with absolute certainty when a vaccine will become available.
"I think it is conceivable, if we don't run into things that are, as they say, unanticipated setbacks, that we could have a vaccine that we could be beginning to deploy at the end of this calendar year, December 2020, or into January, 2021," Fauci said. 
Researchers are working as quickly as they can to develop a vaccine, but Fauci said it's critical that scientists don't work with such speed that they compromise safety or care. 
"When you're dealing with vaccines there could be so many things that get in the way like it might not be entirely effective," Fauci told NPR. "And you wouldn't want to deploy a vaccine that's not effective and certainly not one that's not safe."
Optimism about potential vaccine 
More than 100 coronavirus vaccines are in the works, and at least eight are being tested on humans. U.S. biotech company Moderna just published some data from its phase one human trial on one potential vaccine. 
Fauci cautioned that the data was only "partial data," but scientists said phase 1 testing -- which was led by the National Institute of Allergy and Infectious Diseases -- showed that all 45 people who received the experimental vaccine produced antibodies in their blood that are believed to help prevent COVID-19 infection. 
Dr. Tal Zaks, chief medical officer at Moderna, expressed optimism about the vaccine candidate. 
"When combined with the success in preventing viral replication in the lungs of a pre-clinical challenge model at a dose that elicited similar levels of neutralizing antibodies, these data substantiate our belief that mRNA-1273 has the potential to prevent COVID-19 disease and advance our ability to select a dose for pivotal trials," Zaks said.
Moderna's CEO said the Phase 2 study will be a "crucial step forward as we continue to advance the clinical development of mRNA-1273, our vaccine candidate against SARS-CoV-2."