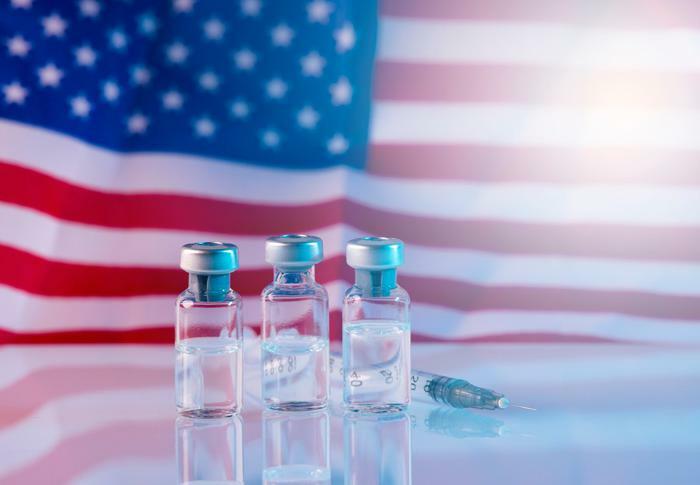 Dr. Anthony Fauci says at least 70- 85 percent of the population will need to have received the full two doses of a COVID-19 vaccine before the U.S. can regain some sense of normalcy. 
The vaccine rollout program has gotten off to a relatively slow start, with less than 2 percent of Americans (6 million people) having received both doses of the vaccine, according to the Centers for Disease Control and Prevention (CDC); about 26.4 million people have received their first shot.
But Fauci told CNN on Tuesday that he's hopeful that those numbers will be achieved by the end of the summer to the beginning of fall. 
"Having said that," he added, "there is an absolute 'but' in that. And the 'but' is that we have to address the variants."
Mutating virus
Toward the end of 2020, a new COVID-19 variant was detected in the U.K. Since then, the variant -- called the B.1.1.7 strain -- has made its way to the U.S. Experts say it's important to remain vigilant in order to mitigate the spread of the variant and prevent a surge in cases. 
The mutated version of COVID-19 has been found to be more contagious than the prevailing strain, but it isn't believed to be less responsive to vaccines. Both Moderna and Pfizer have said they are confident that their vaccines will be effective in preventing B.1.1.7. 
Fauci says the most effective way to stop the new variant from spreading is to continue heeding the advice of public health officials and to plan to get vaccinated as soon as possible. 
"The only way a virus mutates (is) if it can replicate. So if you vaccinate people and double down on public health measures and keep the level of viral dynamics low we will not have an easy evolution into mutations," he said. "That's something that people really need to understand."
"The way you stop those mutations: Get vaccinated and abide by the public health measures," Fauci said.