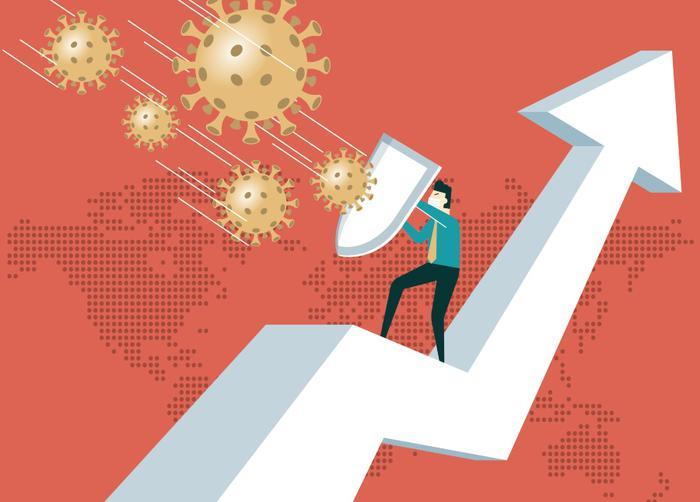 Dr. Anthony Fauci, the nation's top infectious disease expert, said Thursday that Americans will "need to hunker down" this fall and winter to fight the ongoing threat of COVID-19. 
Although COVID-19 case numbers have been slowly falling in recent weeks, Fauci warned that what's ahead shouldn't be underestimated. 
"We need to hunker down and get through this fall and winter, because it's not going to be easy," Fauci said during a panel discussion with doctors from Harvard Medical School.
'We've been through this before'
While no one can predict what's going to happen in the months ahead, Fauci -- who was one of the world's leading AIDS researchers in the 1980s -- said novel viruses of this magnitude have the potential to spread quickly. He noted that the HIV epidemic started with a few cases and ultimately led to millions of deaths and infections.
"We've been through this before," he said. "Don't ever, ever underestimate the potential of the pandemic. And don't try and look at the rosy side of things."
Last week, Fauci warned that COVID-19 cases remained "unacceptably high" heading into the Labor Day weekend.
"We're right around 40,000 new cases, that's an unacceptably high baseline," Fauci said at the time. "We've got to get it down, I'd like to see it 10,000 or less, hopefully less."
During the virtual panel discussion, Fauci said vaccine trials are "progressing very well" and that he remains hopeful that a safe and effective vaccine will be available by the end of the year. 
Trump believes the worst is over
Fauci's warning against downplaying what's on the horizon are at odds with President Trump's recent assertion that the U.S. has "rounded the final turn" of the pandemic.
"We're rounding the final turn, and a lot of good things are happening with vaccines and with therapeutics," Trump told reporters on Thursday.
Health officials say Americans should continue following health and safety measures to prevent the spread of COVID-19. As of Thursday, the total number of confirmed cases in the U.S. was 6,370,081, according to data compiled by Johns Hopkins University.