---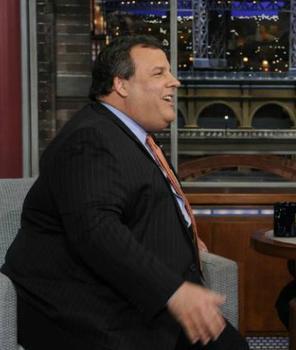 Remember the firestorm of derision New Jersey Gov. Chris Christy brought down on himself when he claimed to be fat but fit? It turns out the governor may have been onto something.
"I'm the healthiest fat guy you've ever seen," Christie bristled after former White House physician Connie Mariano publicly voiced concern about his weight.
And sure enough, a new study accepted for publication in The Endocrine Society's Journal of Clinical Endocrinology & Metabolism (JCEM) finds that "healthy obesity" does indeed exist and recommends that doctors take the concept more seriously to ensure that those at greatest risk of obesity-related disease get the treatment they need.
While obesity is generally linked to a higher risk of diabetes and heart disease, some people who are obese don't develop high blood pressure and unfavorable cholesterol profiles -- factors that increase the risk of metabolic diseases. This phenomenon is described as metabolically healthy obesity.
The article estimates that as many as 35% of obese people may be metabolically healthy and asserts that a person's "inflammatory profile" is the key.
Inflammatory markers
"In our study, metabolically healthy people -- both obese and non-obese -- had lower levels of a range of inflammatory markers," said the study's lead author, Catherine Phillips, BSc, PhD, of University College Cork in Ireland. "Regardless of their body mass index, people with favorable inflammatory profiles also tended to have healthy metabolic profiles."
The cross-sectional study looked at 2,040 participants an Irish diabetes and heart disease study and examined the subjects' inflammatory markers. People who were metabolically healthy -- a group that included both obese and lean individuals -- had reduced counts of white blood cells and acute-phase response proteins, which proliferate when inflammation occurs.
The study could help identify those who are likely to develop diabetes and heart disease, researchers said.
"From a public health standpoint, we need better methods for identifying which obese people face the greatest risk of diabetes and heart disease," Phillips said. "Inflammatory markers offer a potential strategy for pinpointing people who could benefit most from medical interventions."
Besides identifying those at risk, the study of inflammatory markers could also help those who are not at risk avoid expensive and risky surgery and other treatments that they may not need, the researchers said.
But as for Gov. Christie, he may have taken Dr. Mariano's advice to heart, even though he dismissed her as a "hack." The potential GOP presidential candidate underwent lap-band surgery six months ago and, although he won't discuss how much weight he's lost, he is noticeably thinner these days.
Ah, but how about his inflammation markers?
---