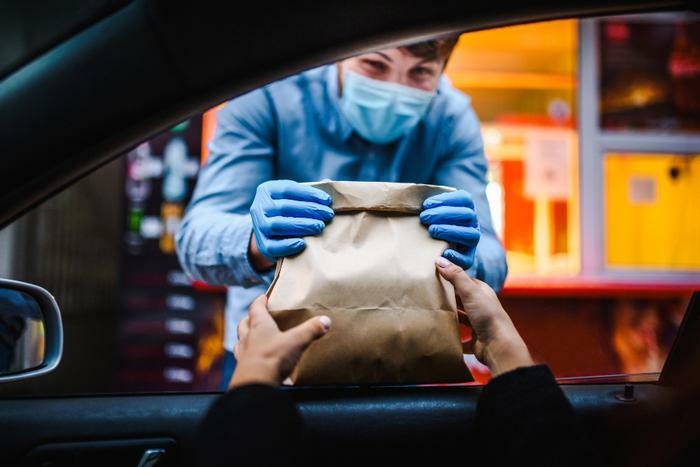 The last 23 months of the COVID-19 pandemic have been a game-changer for many brands. Some lost ground while some, such as delivery services and online retailers, strengthened their bonds with consumers.
With most full-service restaurants closed during the early days of the pandemic, consumers relied more on fast-food establishments. In the just-released MBLM Brand Intimacy COVID Study, which analyzes brands based on emotional connections during the pandemic, the fast-food industry maintained its sixth-place ranking, increasing its performance by 8% over 2020.
Consumers are backing that sentiment with their wallets, the study found. When asked if they are willing to pay 20% more for their favorite fast food, 43% more respondents than last year replied that they would.
Chick-fil-A leads for a second year
Within the category, the study found that consumers have bonded with some brands more than others. For the second year in a row, Chick-fil-A held the top spot as the fast-food company with the strongest levels of "brand intimacy," which is defined as the emotional science behind the bonds consumers form with the brands they use and love. 
Jillian, a Chick-Fil-A fan from Cypress, Texas, tells us there are many aspects of the brand that make it unique.
"The incredibly fast drive-thru, the service, the respect their employees have for their customers, and the fact that they are closed on Sundays as a day to rest and worship," Jillian wrote in a ConsumerAffairs review. "They are consistently respectful to their customers and always make everyone feel welcomed. Their food is always warm and ready to eat and they have a lot of options." 
'Drawn consumers closer'
Starbucks and Dunkin' – two brands competing for coffee supremacy – ranked second and third, respectively. The other fast-food brands in the top 10 are McDonald's, Taco Bell, KFC, Pizza Hut, Dominos, Wendy's, and Subway.
"Despite having to shut down at some points and weather significant supply chain challenges recently, the fast-food industry has drawn consumers closer and created stronger emotional bonds over the last year," said Mario Natarelli, managing partner at MBLM.
The study found that fast-food restaurants were quick to adapt to the pandemic by capitalizing on mobile ordering and digital drive-through lanes. 
"This has created a new reality within which fast-food brands provide even more comfort and convenience to stressed consumers – a position they can effectively continue to reference as we increasingly return to 'normal life' in the year ahead," Natarelli said.