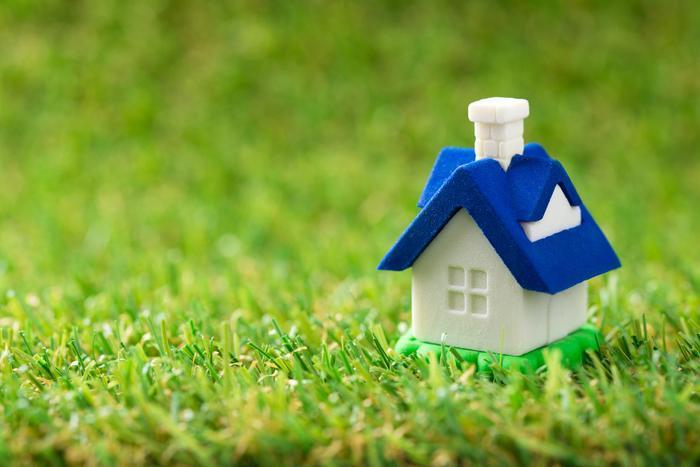 Even though the U.S. housing market has recovered from the depths of what can only be considered a housing crash, it has been investors who have driven the market.
First-time homebuyers have mostly stayed on the sidelines, either out of choice or necessity. In many cases first-time buyers haven't been able to come up with the down payment that lenders have demanded.
Viewed in that light Fannie Mae's recent announcement of a new loan program, specifically targeted to first-time buyers, might make a significant impact.
Three percent down
Under the new program a buyer could put down as little as 3%. If the home in question cost $130,000 the first-time buyer would only have to put $3,900 down and could finance the rest.
That compares to $26,000 if the buyer were required to come up with a 20% down payment.
While the new loan program should make homeownership more accessible to more people, lending standards are not being relaxed in other areas. The loans must meet Fannie Mae's usual eligibility requirements, including underwriting, income documentation and risk management standards.
Because of the small down payments, these loans will also require private mortgage insurance (PMI) or other risk sharing. On a 3% loan consumers should expect to pay a little over 1% of the loan as premium.
In out example of a home costing $130,000 with $3,900 down, PMI would add about $110 to the monthly house payment.
Helping credit-worthy consumers
"Our goal is to help additional qualified borrowers gain access to mortgages," said Andrew Bon Salle, Fannie Mae Executive Vice President for Single Family Underwriting, Pricing and Capital Markets. "This option alone will not solve all the challenges around access to credit. Our new 97% LTV offering is simply one way we are working to remove barriers for credit-worthy borrowers to get a mortgage."
The new loan product may come at a good time, not only for consumers but the industry as well. A November study by the National Association of Realtors (NAR) documented a major decline in first-time buyers in 2014.
The share of first-time buyers fell to its lowest point in nearly three decades and NAR says that is preventing a healthier housing market from reaching its full potential. The market depends on first-time buyers to buy "starter" homes, allowing those sellers to move up.
Squeezed
"Rising rents and repaying student loan debt makes saving for a down payment more difficult, especially for young adults who've experienced limited job prospects and flat wage growth since entering the workforce," said NAR chief economist Lawrence Yun. "Adding more bumps in the road, is that those finally in a position to buy have had to overcome low inventory levels in their price range, competition from investors, tight credit conditions and high mortgage insurance premiums."
The new 3% down program is called My Community Mortgage and is only available to first-time buyers, or consumers who have not owned a home in the previous 3 years.
In addition, eligible homeowners who wish to refinance their Fannie Mae-owned mortgage but do not qualify under the Home Affordable Refinance Program (HARP) can refinance their loan up to the 97% loan to value (LTV) level under a limited cash-out option.