---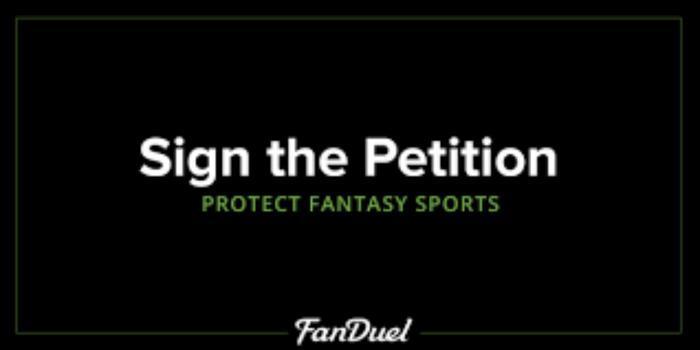 If you were a betting sort, you might have put your money on the daily fantasy sports (DFS) giants FanDuel and DraftKings to roll over New York Attorney General Eric Schneiderman in court.
But you would have been a loser on that one.
A New York judge Monday rejected the companies' separate pleas for a temporary restraining order (TRO) against Schneiderman's cease and desist order last week, when he declared DFS to be illegal gambling and not allowed within the Empire State.
"We also requested an expedited hearing schedule to resolve this matter as quickly as possible," DraftKings said in a statement as it went to court. "We believe this TRO is necessary and warranted to protect DraftKings' business while we pursue our legal action to prevent the New York Attorney General from denying New Yorkers the right to continue playing the daily fantasy sports games they love."
Nothing to restrain
But Schneiderman argued against the TRO, pointing out that his office had not actually taken any action that could be restrained – it simply issued a cease and desist order. The judge agreed, meaning the attorney general's cease and desist order remains in force.
In making their ill-fated arguments, FanDuel and DraftKings warned they would "face irreparable harm" should Schneiderman's order stand. That's because both companies are heavily dependent on hundreds of thousands of DFS players from New York.
Going into the weekend, FanDuel issued a statement, saying the full slate of contests covering all sports would go on, but that not everyone could play.
"However, we will stop allowing new deposits on the site, from New York, as of today," the company said. "All users in New York can and will be able to continue to withdraw their money as always."
Back to court
But think of this showdown as a best-of-seven series – not a single contest. FanDuel and DraftKings will get another day in court soon in which to argue their games are not gambling. The judge ordered the two sides back in court Nov. 25. But at this point, Schneiderman leads the series, 1-0.
Meanwhile, The Wall Street Journal reports the loss of New York revenue last weekend and the prospect of further losses has prompted DraftKings to cut back its aggressive advertising campaign, that rivaled brewers before the start of the NFL season.
The newspaper reports the company has been asking media for adjustments to its fourth quarter advertising commitments. In a statement, DraftKings said it is "always in dialogue" with its media partners.
---