---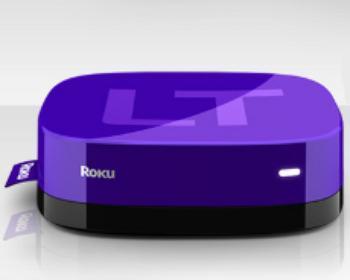 Between video streaming, using the DVR and watching television the traditional way, there are many ways for people to watch their favorite programs these days.
That's why set-top boxes like Apple TV and Roku have been introduced, as companies want to get a quick jump on the new way people are now watching TV.
Fan TV
Arguably the biggest buzz about set-top boxes surrounds Fan TV, which is a tiny contraption that resembles a computer mouse that sits on top of your television and offers streaming, DVR and live television all in one shot.
And Fan TV comes with a unique remote control that doesn't have any buttons, which allows users to scroll through content like a smartphone, and click on what they want to watch.
In addition, Fan TV is supposed to replace your cable television service, which is different from the way Roku and Apple TV work.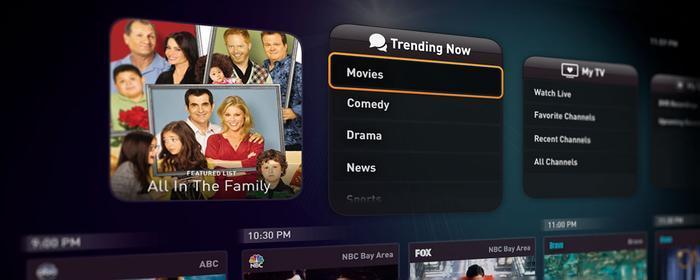 So far there haven't been any reports that suggest a cable provider has signed on with Fanhattan -- the makers of Fan TV -- which is probably why a release date and price point haven't been announced yet.
Fan TV lets you access web-based content too, so if you're a Netflix subscriber or you use Hulu or Hulu Plus, you wouldn't have to shift back and forth from service to service. Overall, the set-box is supposed to make it easier for you to scroll, search and click on whichever service you want to access.
Fanhattan CEO Gilles BianRosa, says watching television has become a bit of a chore these days, since there are so many different services and shows one can access.
"It is challenging for consumers to feel they are in control of their entertainment," said BianRosa in an interview with USA Today. "We are trying to bring the magic back to the discovery process."
Trending component
Fan TV has a trending component as well, and it gives users recommendations from industry insiders and other users about what you should be watching.
Additionally, users can update their list of shows they want to watch through their iPad or iPhone and content can be accessed on mobile devices.
The folks at Fanhattan say they want to remove the whole channel surfing thing and make it easier for users to know what's on, what can be watched in the future and which shows are trending at the moment.
But Fan TV isn't the only set-top box that's being anticipated by consumers and tech enthusiasts.
Amazon
The e-commerce giant Amazon is throwing its set-top box into the fray too, and hopes to be the first company to really change the way we watch television -- something that Apple TV and Roku haven't been able to do yet.
Although there hasn't been an official announcement yet, it's been rumored that Amazon's set-top box will allow users to access both the Amazon Video on Demand store, as well as its instant streaming service.
Additionally, Amazon has been putting together a string of TV pilots to release its own shows, which will probably be added to the set-top box service as well.
Users will be able to watch current TV shows too, so it's evident that Amazon is really making some major moves to raise awareness of its existing content and the new shows it's developing for the future.
Jason Krikorian, who co-founded Sling Media, told Bloomberg that Amazon is in the perfect position to offer a set-top box, since it already has millions of users, who seem to already trust the Amazon brand.
"They have a ton of content, an existing billing relationship with millions of users, and existing Android app marketplace that could be leveraged on the box, a reputation for solid hardware products, and a terrific channel through which to promote the product," he said.
---